Recipe test: Rachael Ray's You Won't be Single for Long Vodka Pasta Sauce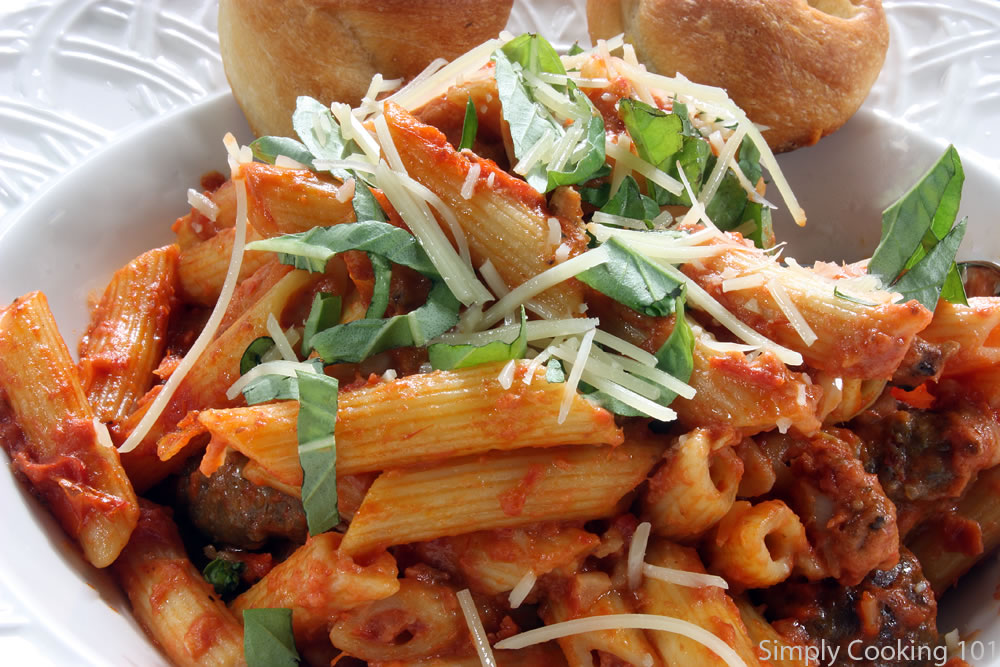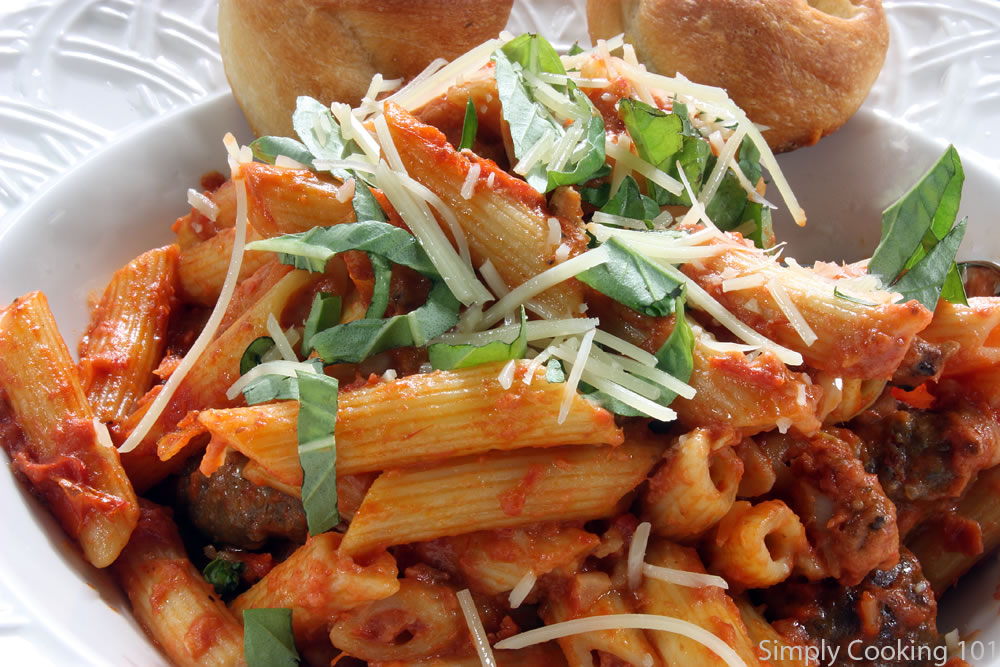 I know I haven't always been kind to some of Rachael's recipes, but this is one of my favorites.   I make it quite often and even follow the recipe You Won't Be Single for Long Vodka Pasta Sauce pretty faithfully, which is quite unusual for me.  The only change I make is to start with 1 pound of hot Italian sausage removed from the casing and fried (leave the fat in the pan and continue on with the recipe for the best flavor).  It gives it a little more kick and of course makes the meat eaters happy.  I find that the fresh basil is what really makes it, so definitely don't skip that.  Otherwise, it is a great, simple and quick recipe that you can easily make after a workday, serve in a bowl with some garlic knots or garlic bread and if you must, a salad (sorry I don't do salad).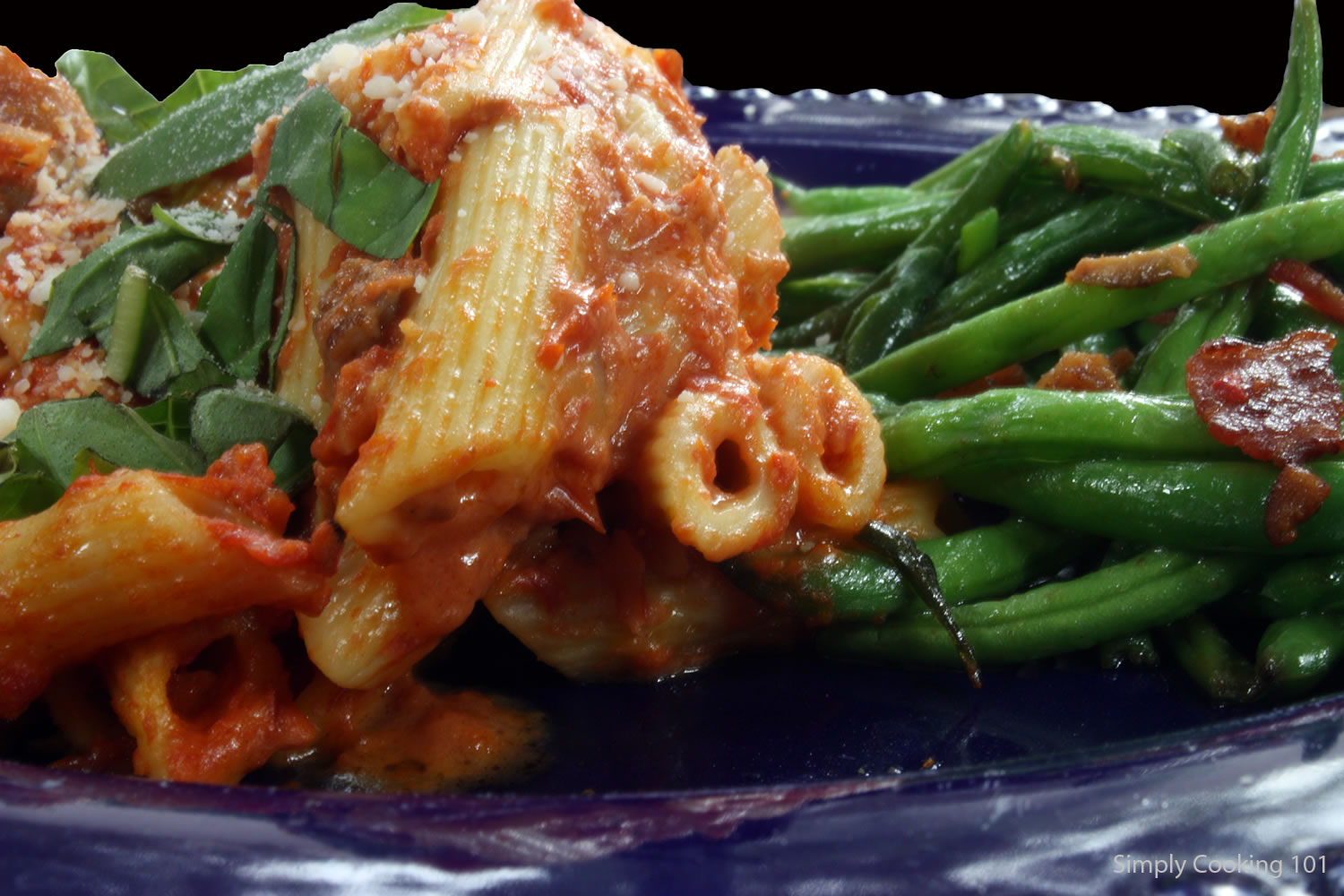 I also sometimes serve it with green beans (with bacon of course).
Green Beans with Bacon
While frying the bacon in a large skillet, steam about a pound of green beans in the microwave for 3 minutes.   I get the packages from Costco that you can steam them right in or you can just do them in a bowl.  Fry 4 slices of bacon cut in small pieces until very crisp, then remove it from the pan, leaving the fat.  Add the partially cooked green beans and finish for a couple more minutes in the pan to the doneness that you like, then add back the crispy bacon.