Cran-Blueberry Sauce for the Holidays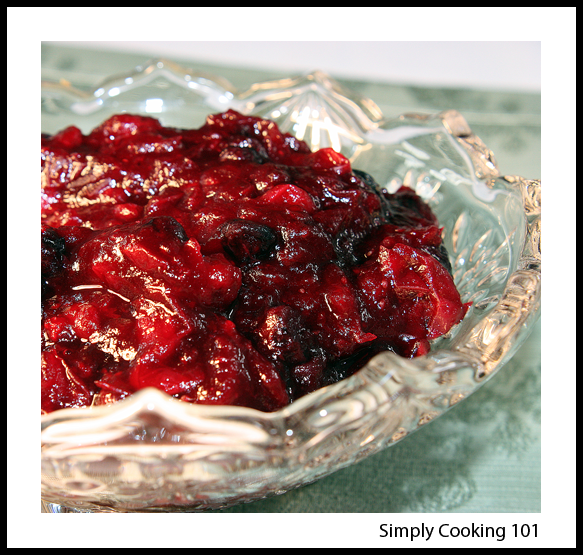 Unlike most, I'm not really a big fan of cranberry sauce with my turkey, actually it seems very unappealing but put some on a biscuit and it is a whole different story.  Making your own cranberry sauce is actually kind of fun, they pop just like corn once you start heating them, it only takes a few minutes, tastes much better than the stuff in a can and you can choose your own variations.  This time I made it with blueberries, but I've done it with apple, orange, lime and pecans before and all of them were great.
Ingredients:
16 ounces of cranberries (fresh or frozen)
8 ounces blueberries (fresh or frozen)
1 lemon zested and juiced
1/2 cup sugar (this is a little tart, add 3/4 cup if you want it sweet)
2 cinnamon sticks
Procedure:
Put the cranberries in a sauce pan
Add the blueberries
Add the lemon juice and zest
Add the sugar and cinnamon
Cook over meduim heat until the cranberries pop and the sauce thickens – about 15-20 minutes.  That's it you're done!