Creamy Pesto and Sausage Penne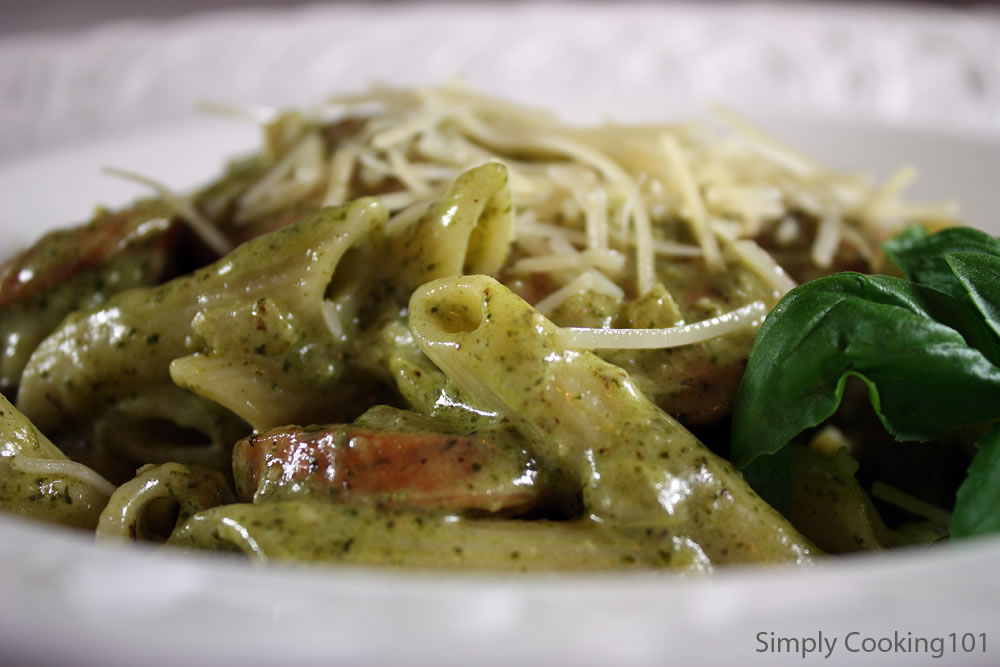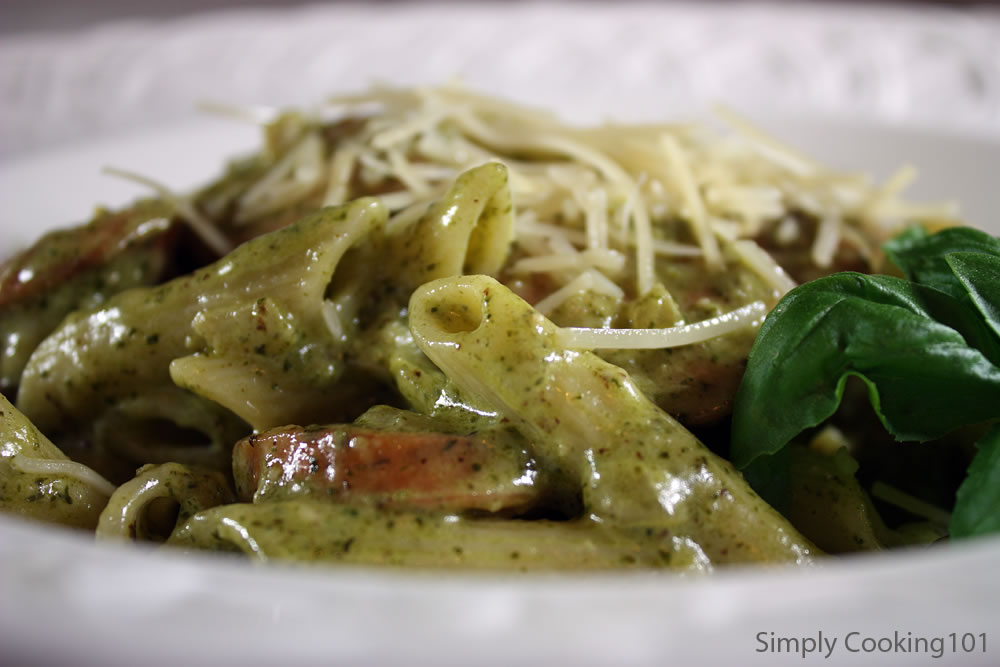 After making all that great Pesto for holiday gifts, I did sort of keep some for myself and found a great way to use it for a quick weekday meal.  It took about 15 minutes, just long enough to cook the pasta.  Considering all the basil, I'm counting this as healthy (ignoring the cream sauce and sausage of course – but I did use chicken sausage so I get points for that).  The other great thing about this recipe is it hardly even makes a mess (something I am normally really, really good at).  It takes only two pans, one for the pasta, one for the sauce.
Ingredients:
1 lb penne pasta
1 lb sausage (I used a chicken with mozzarella sausage this time) sliced into 1/2 inch slices
2 tbsp olive oil
1 cup pesto (homemade if you have it)
1 cup heavy cream
1/2 cup shredded Parmesan
Procedure:
Cook the pasta according to the package directions.
While the pasta is cooking, brown the sausage pieces in the olive oil in a large skillet, then remove them and set aside on a paper towel to drain.
Add the pesto and cream to the skillet and bring to just a boil
Add cheese and stir until melted.
Return the sausage to the sauce.
When the pasta is done, drain and add it to the sauce, mixing well.
That's it – time to eat!