More Holiday Gifts – Cherry Almond Lime & Honey Biscotti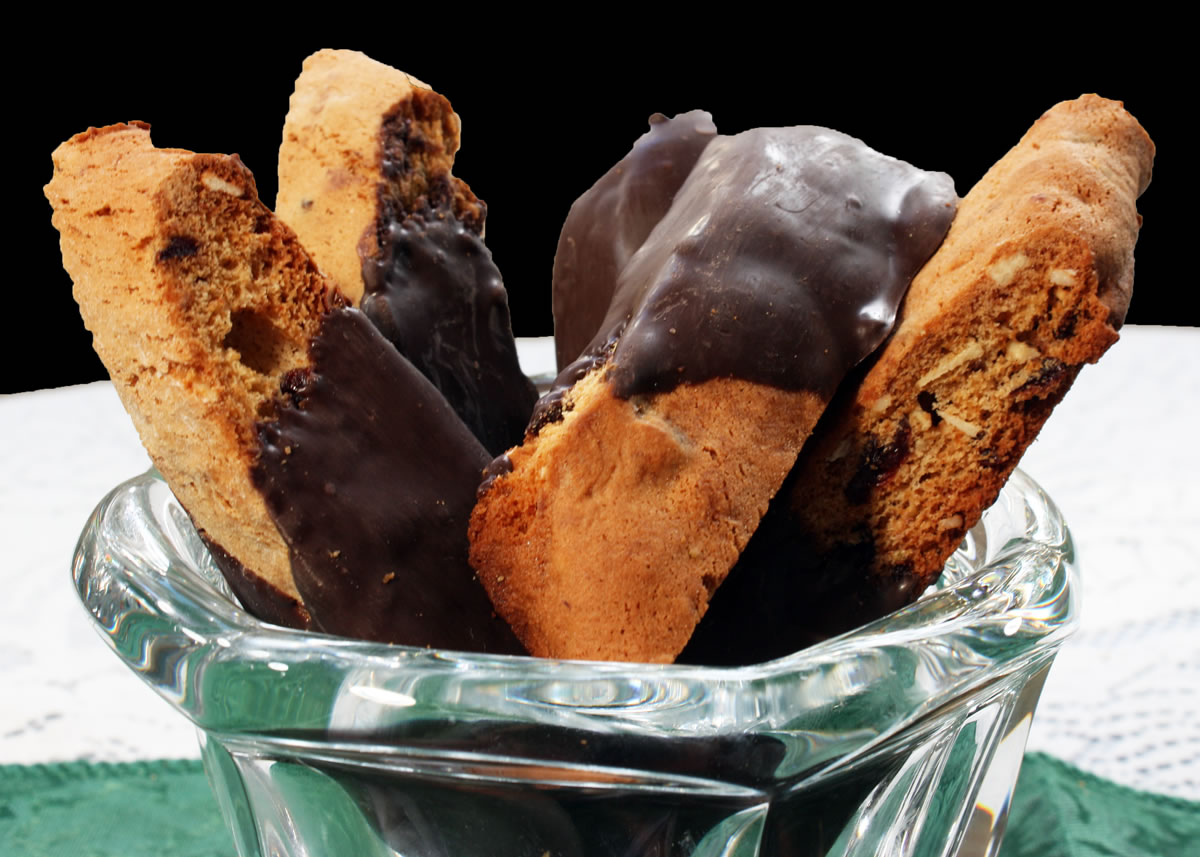 Here's another recipe that is great for holiday gift giving.  I am really not that fond of biscotti, maybe because I'm not a dunker or maybe because I prefer everything sweet, but these are a big hit with the rest of the family and those I have given them to as gifts.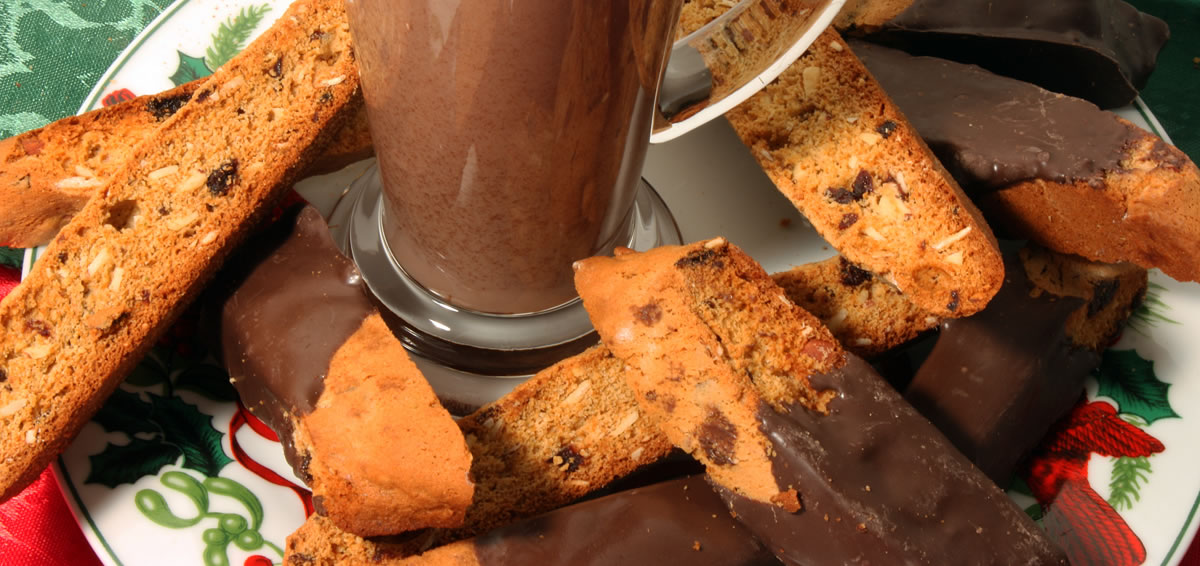 This one takes a little time but is worth it.
Ingredients:
2 1/4 cups all-purpose flour
1/2 t baking soda
1 t baking powder
1/4 teaspoon salt
2/3 sugar
3 eggs
2 tbsp lime zest
3 tbsp honey
1/2 t almond extract
1/2 cup chopped dried cherries
1/2 cup chopped sliced chopped almonds
Instructions:
Sift together the flour, baking soda, baking powder and salt in a small bowl.
Mix sugar and eggs using the whisk attachment until they are a light lemon color.  Add the lime zest, honey and almond extract.
Mix in the dry ingredients just until combined then add the dried cherries and almonds.
Heat the oven to 350 degrees.
Split the dough into two equal parts and place on an oiled cookie sheets, shaping the dough into roughly a 13 x 2 inch log.  Bake, rotating the pans once half way through, until golden and just beginning to crack, about 35 minutes.
Cool for 10 minutes and lower the oven to 325 degrees.
Slice the biscotti on the diagonal in about 1/2 slices.
Place back on the cookie sheets. Bake for about 15 minutes until crisp and lightly browned, turning each cookie over half way through the baking.  Cool on a wire rack.  Store in an airtight container and they will last at least a month.  If you like, they can be dipped in melted chocolate.