Daring Bakers Challenge – Christmas Stollen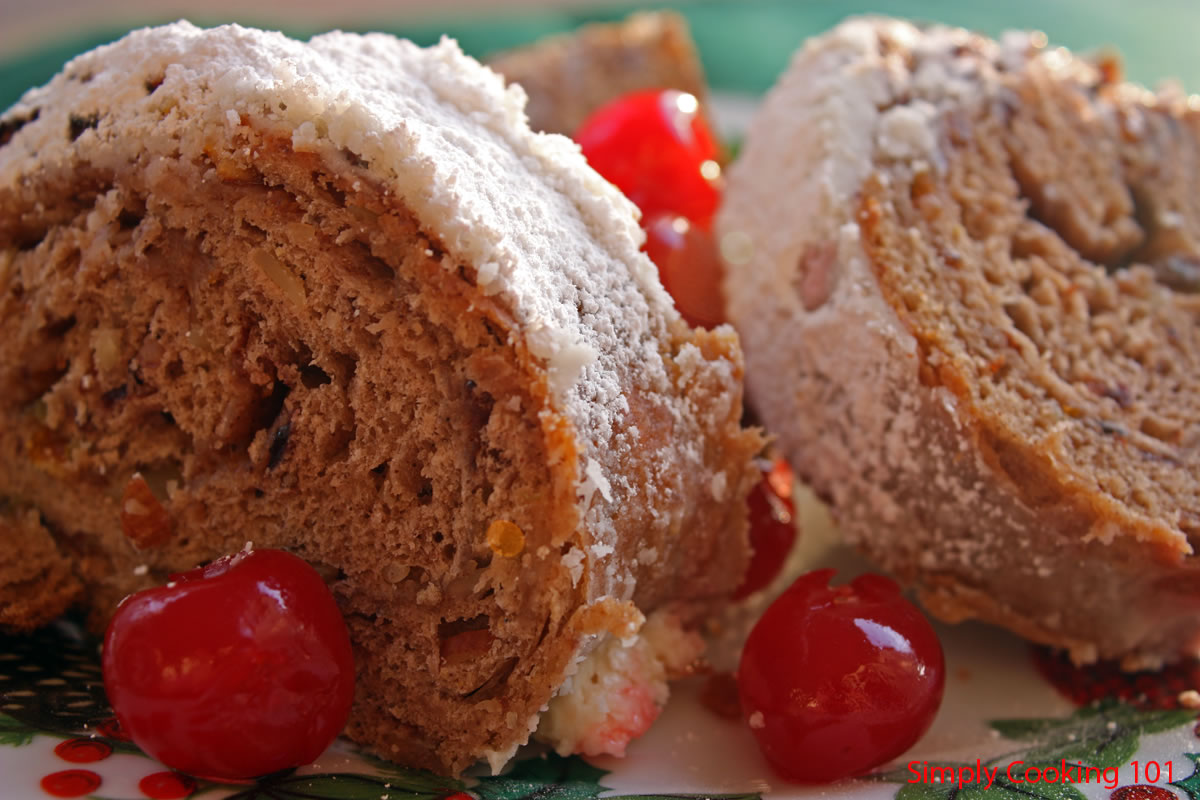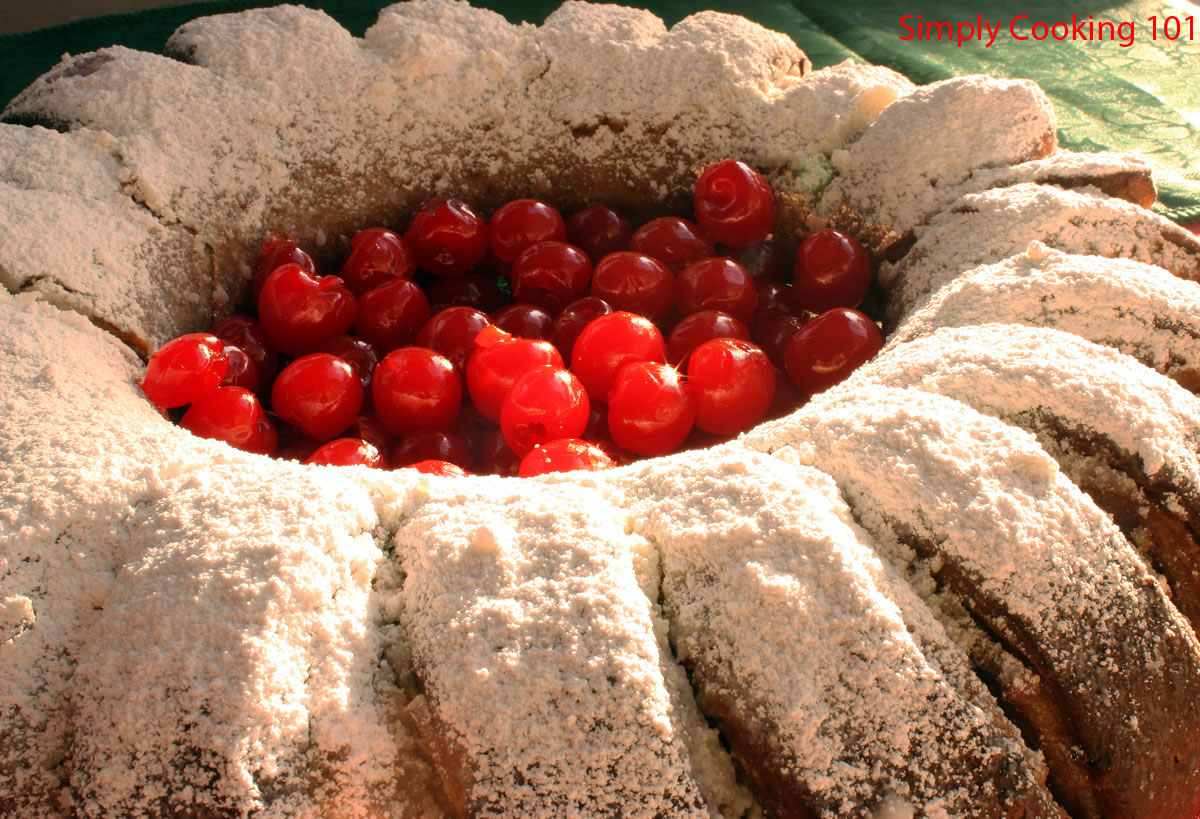 The 2010 December Daring Bakers' challenge was hosted by Penny of Sweet Sadie's Baking. She chose to challenge Daring Bakers' to make Stollen. She adapted a friend's family recipe and combined it with information from friends, techniques from Peter Reinhart's book………and Martha Stewart's demonstration.
I have never made Stollen, but having spent several years living  in Germany I have had some good ones and was quite happy to give it a try.  I pretty much followed the recipe provided by Penny with a few minor changes.  I opted to make my own citrus peel (lime and orange), substituted dried cherries and Kirsch for the raisins and rum (just not a raisin fan) and added some extra cinnamon to the batter and a layer of cinnamon and sugar while rolling to make it a little sweeter.
Step 1
I followed the recipe from Harvest to Table for the Citrus Peel.  First peeling the fruit and boiling several times, then boiling with the sugar/water.  It was a little more candied than I recall them usually being, pretty crunchy, but it tasted good and actually gave a little texture to the stollen.
Step 2 – the Stollen
As I mentioned, I followed the recipe provided with the following exceptions:
Following the recipe I mixed the dough, using the dried cherries/Kirsch instead of the rum and raisins, using lime and orange for the zest (that's what I had on hand) and using an extra teaspoon of cinnamon.  I didn't add the candied citrus in deciding to put it in just before rolling to make more of a ribbon effect (although it really wasn't that obvious I could have just mixed it in.)
After kneading, it was set off to rest overnight.
I then rolled out the dough.  It probably should have been a little more squared off  but it turned out fine with a little squeezing during the circle shaping.  Sprinkled it with the chopped candied citrus peel
and about 1/2 cup sugar and 1 tablespoon of cinnamon
Next I rolled the dough.
I have to admit because of the extra cinnamon it was quite brownish and a little pointed due to the more rounded (rather than rectangular) shape the dough was in and daughter and I had a small giggle fit after we determined that the rolled up dough looked pretty much like one of those giant alien slugs from the movies.  Fortunately it's looks improved after forming it into the circle.  I should have taken the suggestion to use a bowl for the center as it would have made it easier.
Then the cuts to make it wreathlike – again daughter had comments on a few of the misshapen "leaves" but after a little rising they were all pretty good looking!
Finally, baked, then the butter and powdered sugar sprinkling, add some cherries in the middle and it was done!