David Rocco's Limoncello Tiramisu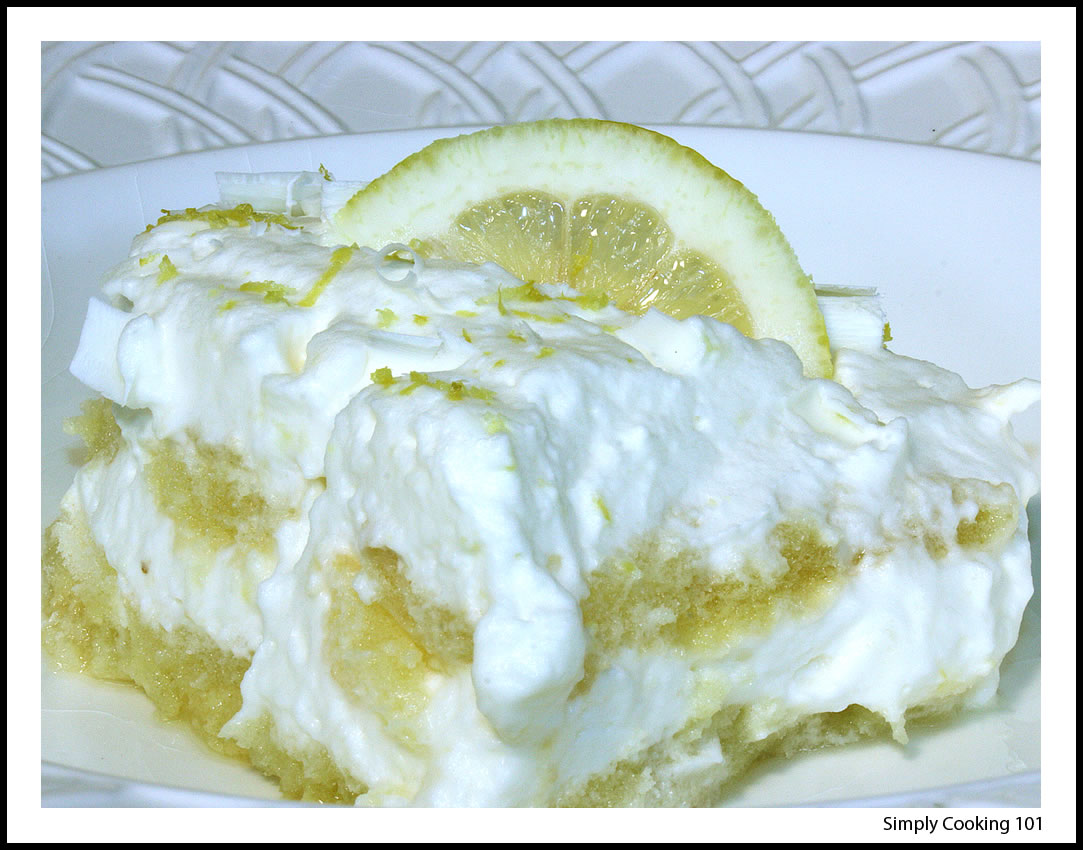 This is a recipe from David Rocco, VILLA MARIA'S LEMON TIRAMISU.  I still had some of the limoncello that I made a while ago so I decided to try this one.  The ingredients are simple, eggs, cream, sugar, lemon, limoncello, white chocolate and ladyfingers.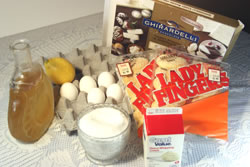 I did find that the ladyfingers I bought must have been too soft and next time I think I'll let them dry out some as when I barely dipped them in the limoncello, they pretty much sucked it up like a sponge and ended up wetter than they should have been.  It still tasted good but was a little watery, I think next time I won't dilute the limoncello either.
First you whip up the egg whites, sugar and lemon juice: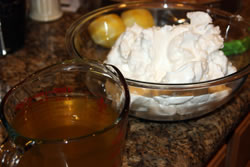 Then you whip the cream, limoncello and zest and fold together with the egg whites.  The you dip the ladyfingers in the limoncello/water mixture and layer with the cream mixture.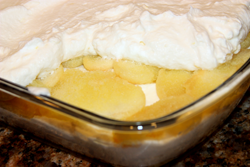 Top with lemon zest and white chocolate.