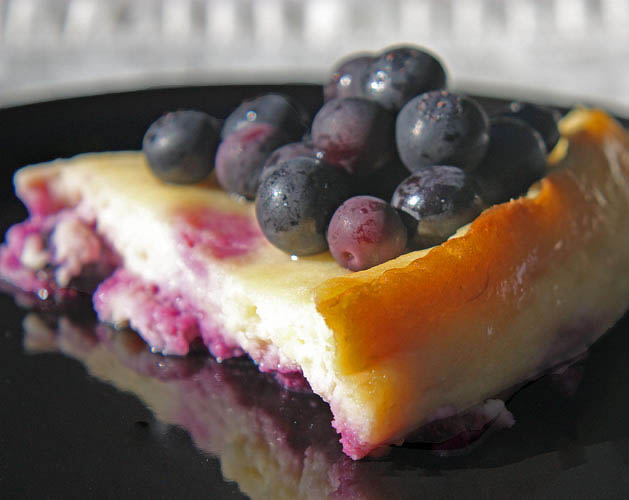 Blueberry Lime Cheesecake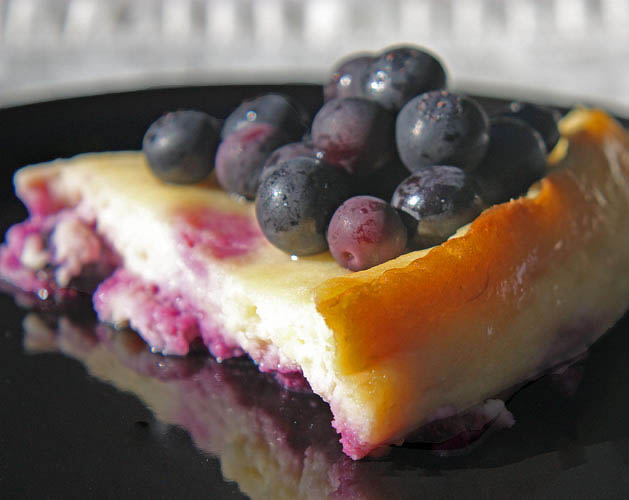 I'm keeping with the summer desserts this week.  My niece and I had a great day baking and making dinner – homemade pasta (we made great use of the pasta machine I got for Christmas) with Vodka Cream Sauce, freshly baked garlic rolls and Blueberry Lime Cheesecake.  I'll do the pasta recipes another day, but here is the cheesecake.          
Blueberry Lime Cheesecake           
                              CRUST          
3             Tbsp       Butter          
12                          Oreo cookies crushed          
                               FILLING          
24           oz           cream cheese, room temperature                       
3                            eggs          
1             Tbsp       flour          
2-3                        limes, zested and juiced (depending on how limey you prefer)          
3/4         cups       sugar          
2             cups       blueberries          
                              SAUCE          
2             cups       blueberries          
¼            cups       sugar          
¼            cups       lime juice          
Procedure          
 1             Heat oven to 350 degrees.  Mix cookie crumbs and butter; press in to the bottom of a spring form pan.          
2             Beat cream cheese, sugar and lime zest with mixer until blended and very smooth.   Add lime juice, then eggs, one at a time, mixing on low-speed after each just until blended.  By hand, fold in the blueberries, then pour over crust.          
3             Bake 40-45 min. until center is almost set and it begins to pull away from the sides of the pan.  Cool to room temperature, then refrigerate at least 4 hours before serving.          
4             For the sauce, mix the blueberries, sugar and water in a sauce pan and cook over medium heat to a boil, stirring frequently.  Boil for 1-2 minutes, until the sauce thickens and just a few of the berries begin to break apart.          
5             Pour the bluberry sauce over the plated slices for serving.          
Servings: 16