A quinceanera, another birthday and Peanut Butter Cup Cake and Cupcakes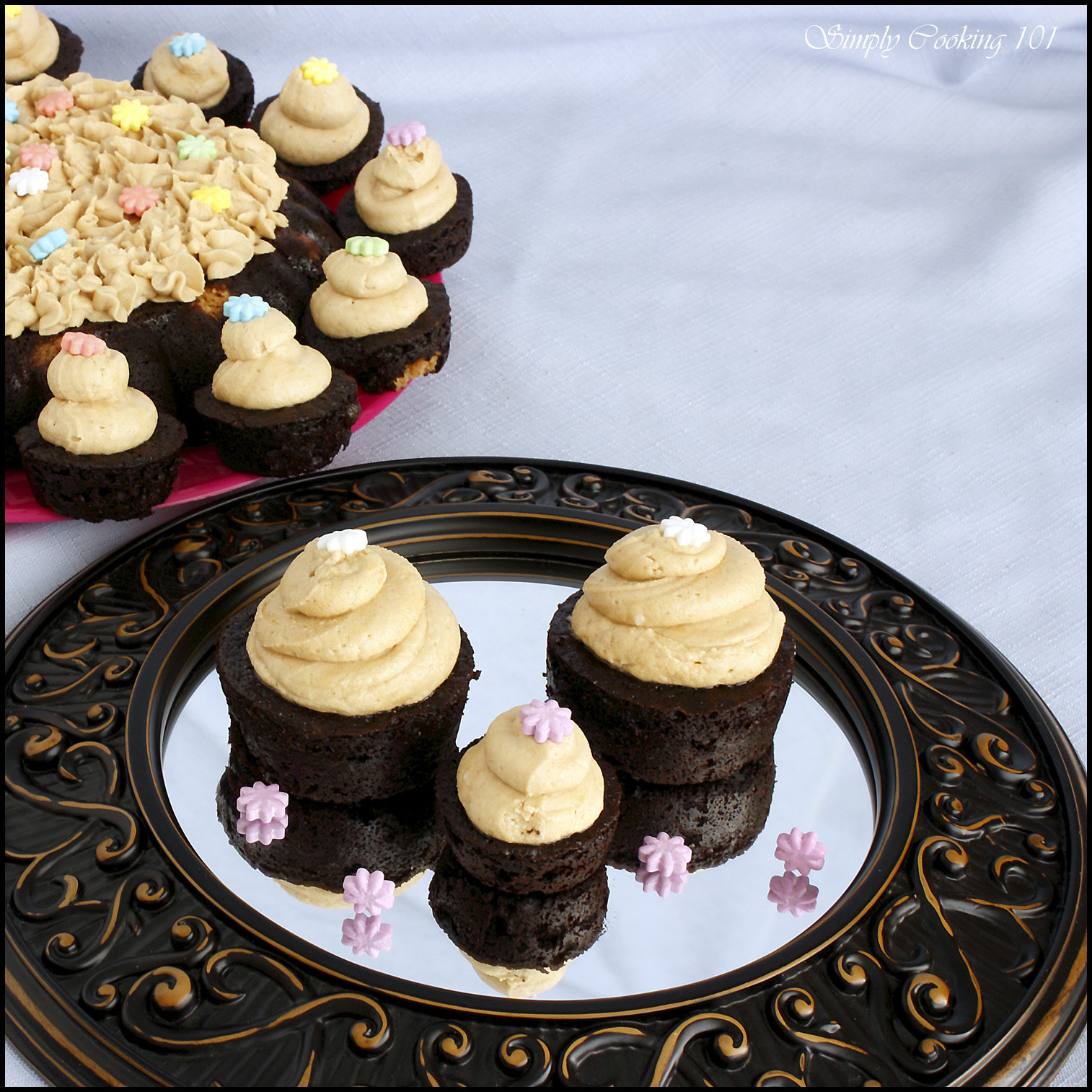 More birthdays, they just keep coming (not mine this time).  I've just returned from my niece's quinceanera, which was beautiful as was she!  There was a lovely ceremony held on the beach then a great reception.  Her aunt made the cakes and decorations and there were amazingly beautiful flowers and scenery so I took lots of pictures.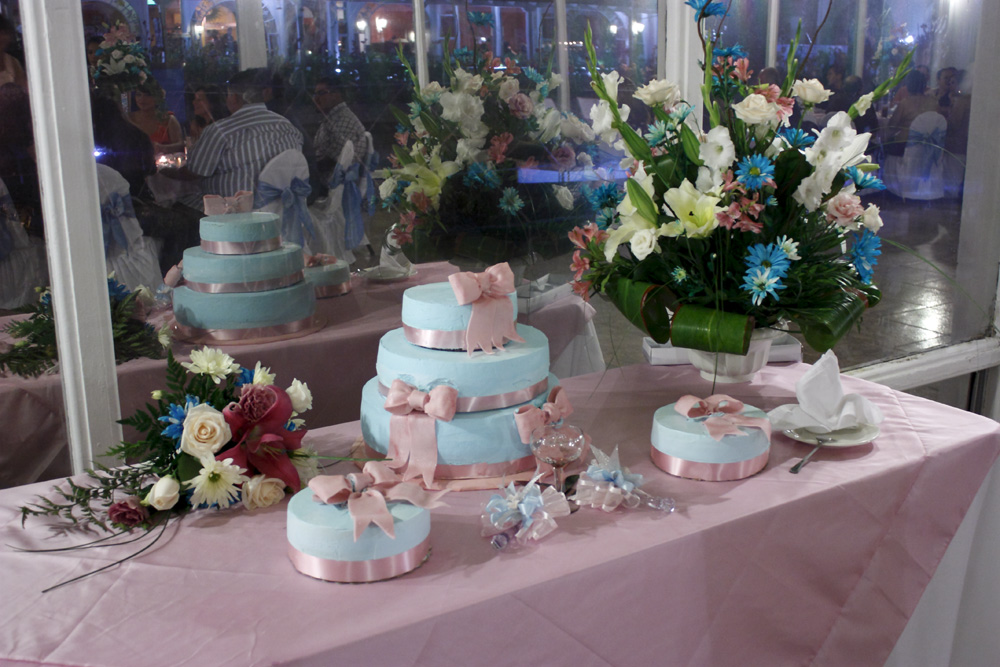 And now for the food:  a friend's daughter recently had a birthday so I made this arrangement with a small cake, cupcakes and mini-cupcakes with peanut butter cup filling and peanut butter buttercream icing using The Barefoot Contessa's Chocolate Cupcakes and Peanut Butter Icing recipe.  I've tested this recipe before and it is a great one but this time I added the peanut butter cup filling rolled into balls and placed in the batter which made them even better.
The filling recipe is:
1 cup creamy peanut butter, divided
6 teaspoons butter, softened
1 cup confectioners' sugar
1/2 teaspoon salt
In a microwave safe bowl, warm the butter and peanut butter for about 30 seconds and mix until it is smooth and slightly melted.  Add the powdered sugar and mix until it is thick enough to roll.  You may need slightly more or less sugar.  Roll the mixture into small, medium and larger balls for the mini-cupcakes, cupcakes and cake.  I made a single batch which made a small 6 inch cake and a dozen regular and a dozen mini-cupcakes.


Just place the balls in a ring around the bottom of the cake, and one in each cupcake and pour the batter over them and bake according to the directions in the recipe piping with the peanut butter icing when they are cool.  I added some flower candies or if you had them you could use a mini peanut butter cup.