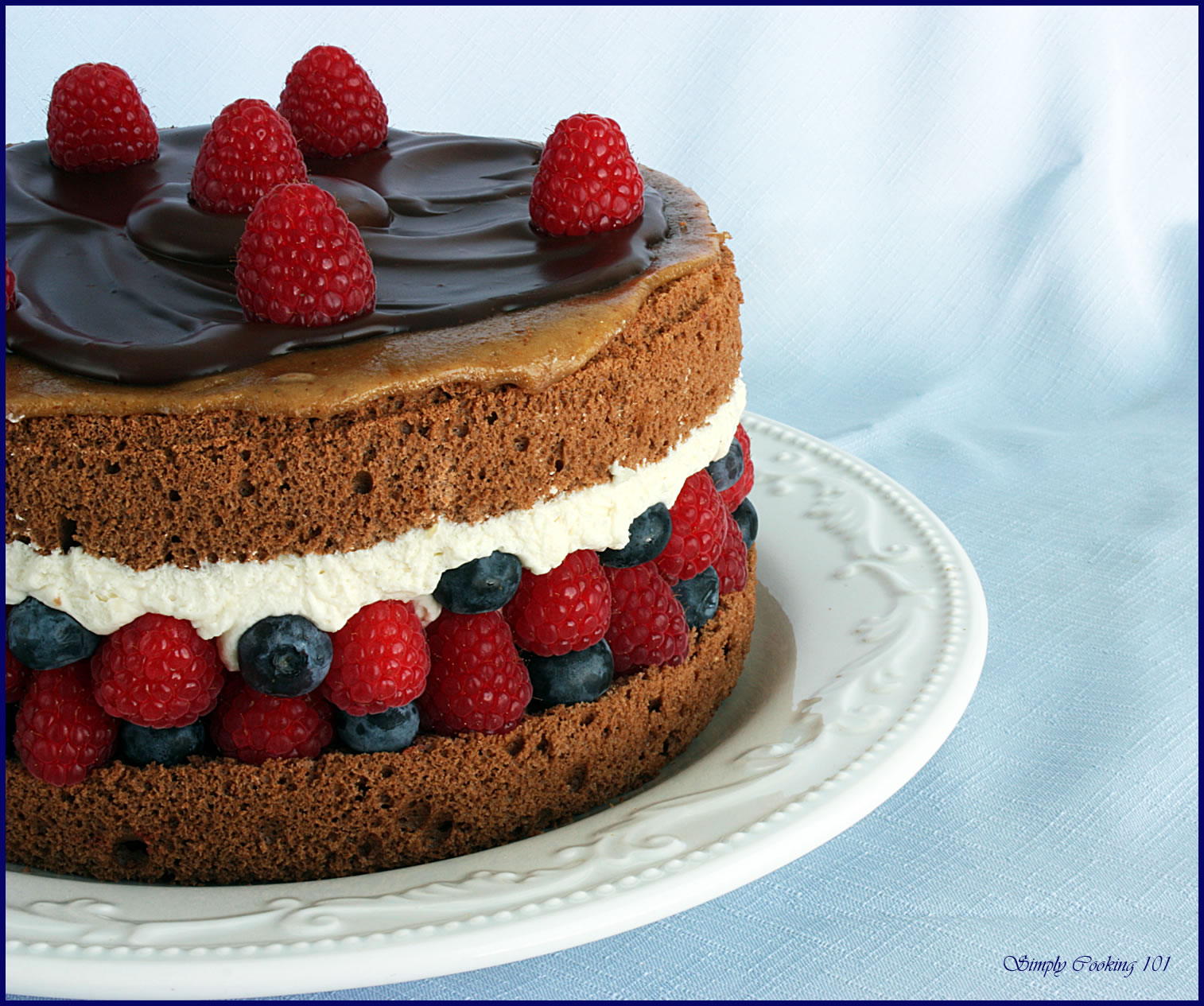 The Daring Bakers Challenge: Fraisier inspired Raspberry and Blueberry Cream Chocolate Cake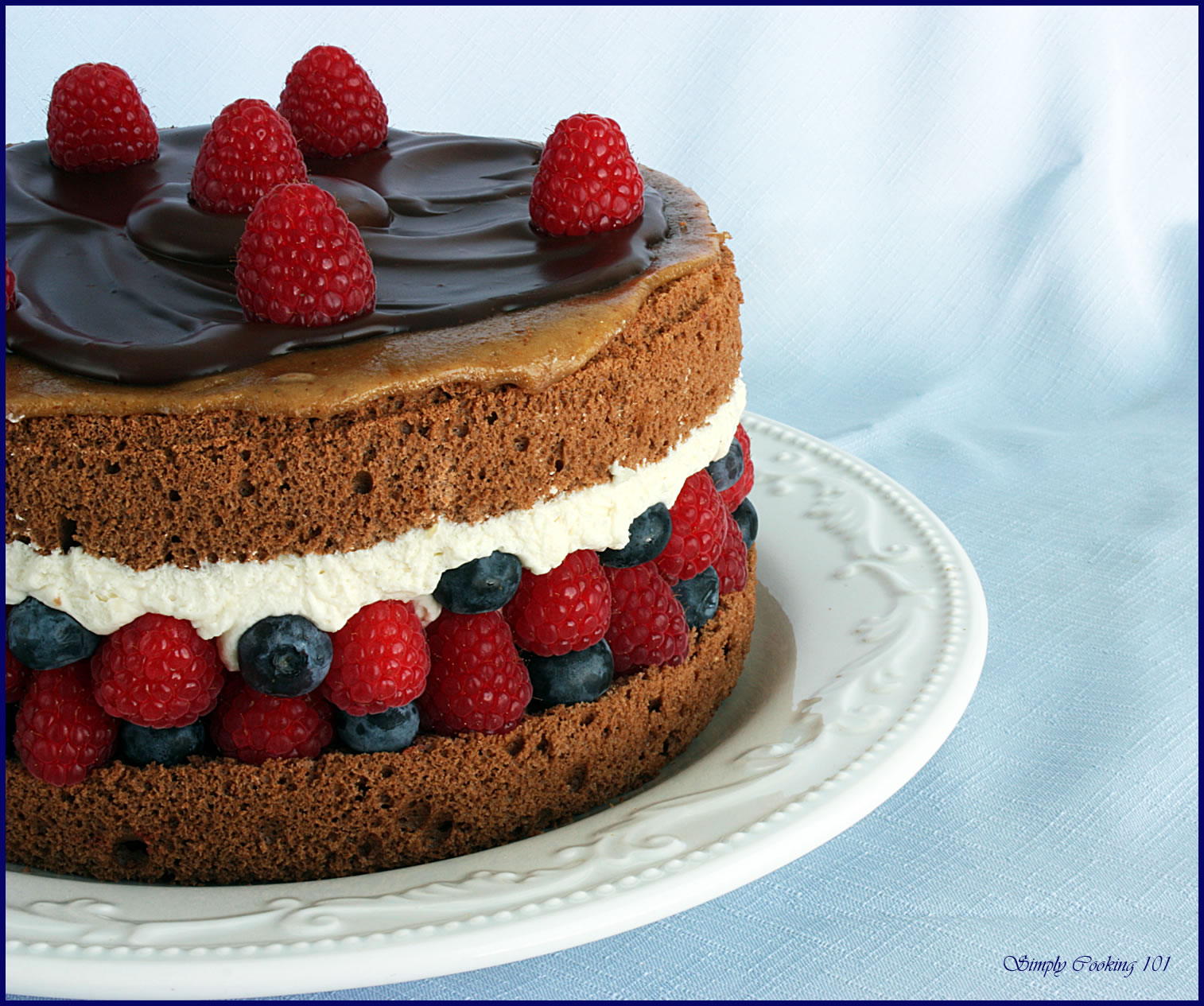 This month's challenge was just made for me, what could be better than a strawberry cream cake? I did have one slight problem and I need to make sure I remember next time; if you want to keep the kids from eating the strawberries (that you know are their favorite) make sure you tell them they are reserved! Therefore, when it came time to finish the cake, it became a framboise/bluet-r (love my French – straight from the translator) because the fraise were history. No matter, it was still delicious.
Jana of Cherry Tea Cakes was our July Daring Bakers' host and she challenges us to make Fresh Frasiers inspired by recipes written by Elisabeth M. Prueitt and Chad Robertson in the beautiful cookbook Tartine.
I followed her recipes here using the chocolate version of the cake. I did vary (besides the fruit) in that I made my own almond paste using honey and brown sugar. It wasn't the most photogenic, but tasted great and was very simple.
Ingredients for Almond Paste:
1 cup brown sugar
1/4 cup hone
1/3 cup water
3 cups blanched, whole almonds
1/4 cup butter
In a heatproof bowl microwave sugar, honey and water to a strong boil. While the mixture is heating, pulse the almonds until coarsely ground. Pour the honey mixture over the almonds and blend until smooth which may take 10 minutes or more. If the mixture is too thick add a small amount of water.
Just before use, knead in the butter to make a smooth consistency.
After making the chocolate cake and cream filling per the recipe, I assembled the cake pretty much as directed but using the raspberries and blueberries instead of the already devoured strawberries. I also didn't seem to have enough cream left for the top layer so instead I made a quick chocolate ganache (1/2 cream and 1/2 chocolate). Next time I would leave more space between the berries as I would have liked the cream to show through more but all in all it was still pretty and very delicious!