German Pancakes (Dutch Baby) with Fresh Blueberry Sauce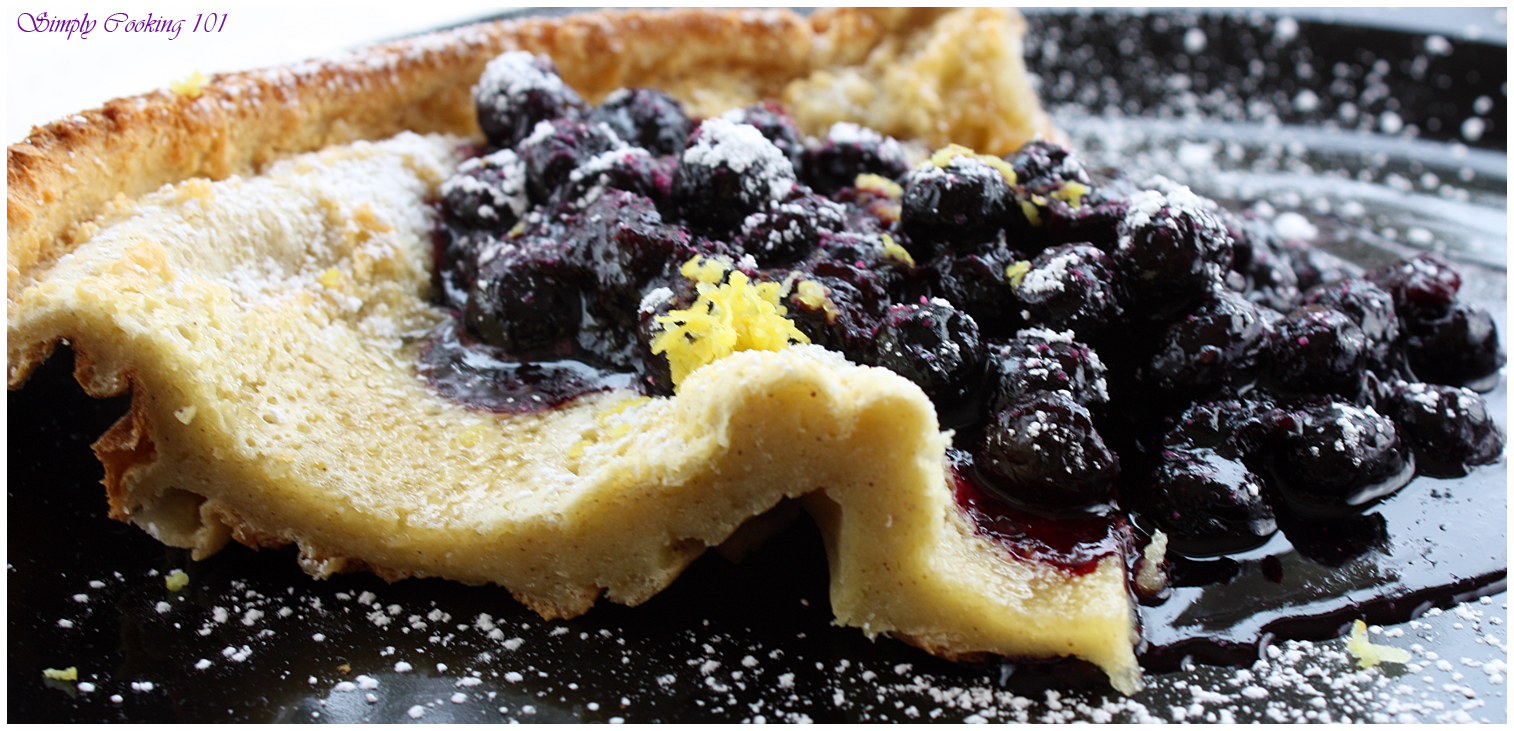 I'm trying to plan my Easter menu so I decided to test out making a Dutch Baby.  Normally I would make it with apples but since I had a big box of fresh blueberries to use I decided to go with them.   The recipe is quite simple and looks puffy and great when it comes out of the oven.  Like a souffle though, you have to serve it fast as it deflates pretty quickly.  They are not fluffy like a regular pancake, more custardy once they deflate.
Start by making the blueberry sauce:
Ingredients:
1 lb (about 4 cups) fresh blueberries (frozen or canned works too – if you use canned in syrup, don't add sugar)
1/2 cup sugar (I like them to stay a little tart so if you want sweet add 1 cup instead of 1/2 cup)
1 teaspoon butter
grated zest from one lemon
juice from 1/2 lemon
2 cinnamon sticks
Wash the berries and place in a medium saucepan.
Add the remaining ingredients.
Bring to a boil over high heat, then lower to a simmer to thicken while you make the pancake.
Ingredients:
4 eggs
1/2 cup of powdered sugar
3/4 cup all purpose flour
1/2 tsp salt
3/4 cup of heavy whipping cream
1/4 th teaspoon cinnamon
1/4 cup of butter
Preheat Oven to 425 degrees.
Place the 1/4 cup butter in 10″ cast iron skillet (or ovenproof skillet or two 9 inch cake pans if you don't have a suitable skillet) and put in the oven to melt the butter and heat the skillet.
In a blender, pulse the eggs until blended.  Add the cream and blend again until well mixed.
Add remaining ingredients and blend until mixed.
Remove the skillet from the oven.  With skillet still warm, pour in the batter to the skillet and then immediately place the skillet in the oven for 20-25 minutes.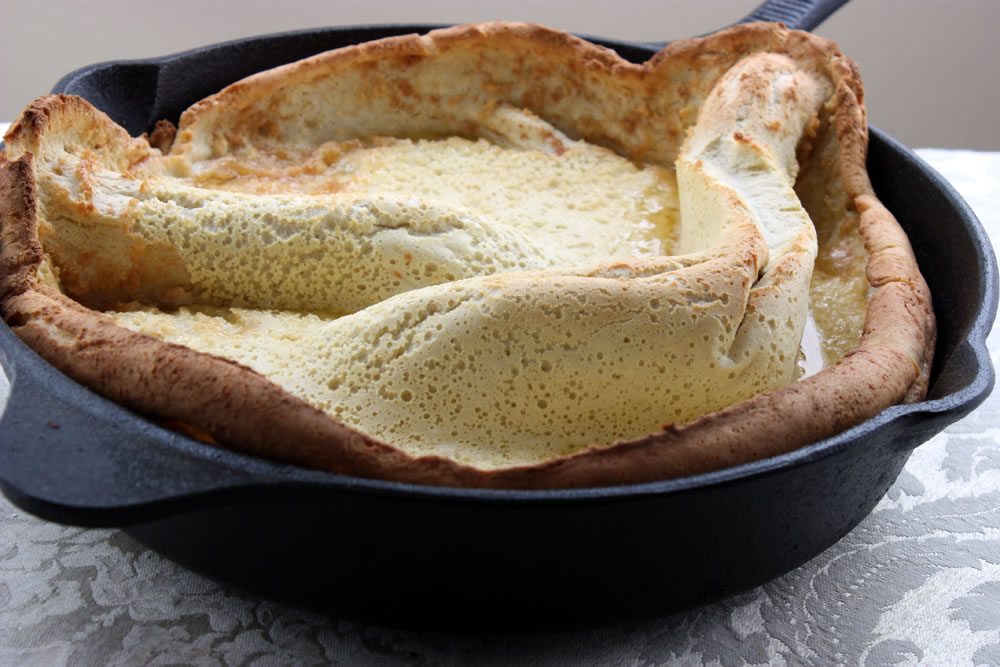 Remove from the oven once the top edges are brown. Remove from skillet on to a large plate.
Slice and plate with a generous amount of blueberry sauce.