5 minute dessert – no bake chocolate cake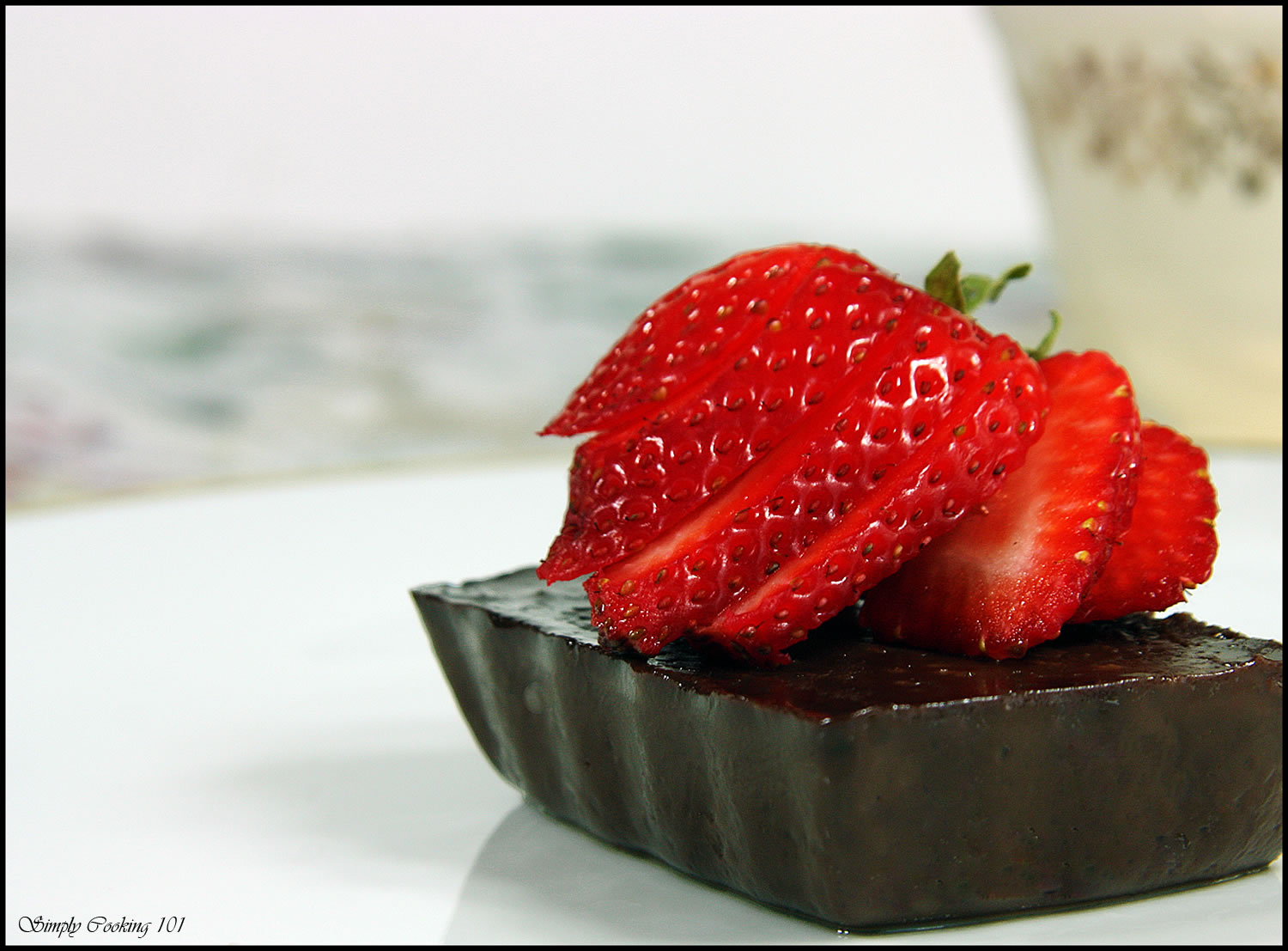 I absolutely love Heidi Swanson's blog 101 Cookbooks.  Her recipes are wonderful but even more, her pictures are gorgeous and inspiring.  I decided to try her No Bake Chocolate Cake.  This is so simple and quick and the family gave it the thumbs up.  I will definitely make it again! Basically just cream and chocolate, it takes about 5 minutes to make and you can change it up depending on what flavors or spices you add.  I made it plain this time and served with strawberries and maraschino cherry jelly and cherries.  Don't forget the salt, it really made a difference!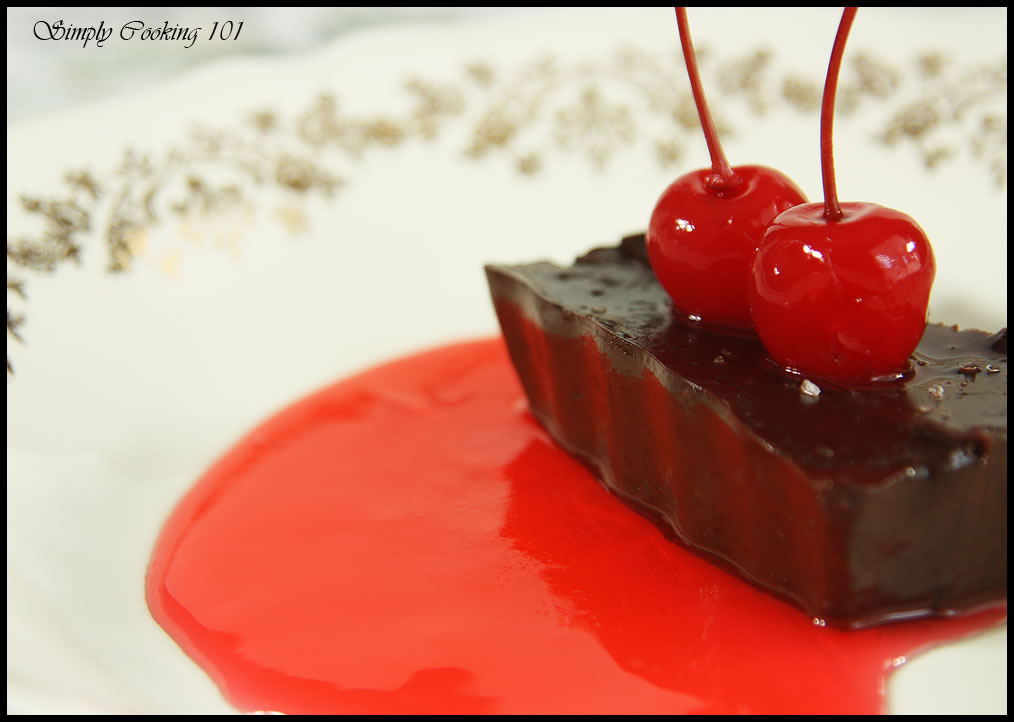 I used some mini ceramic pans and they looked really cute.  I was a little apprehensive about getting the slices out, but I didn't have any problem except one of the first slices was a little misshapen.  After slicing I used a very small, thin rubber spatula to get them out.  Also since the containers were small, the slices were proportionately a little larger.