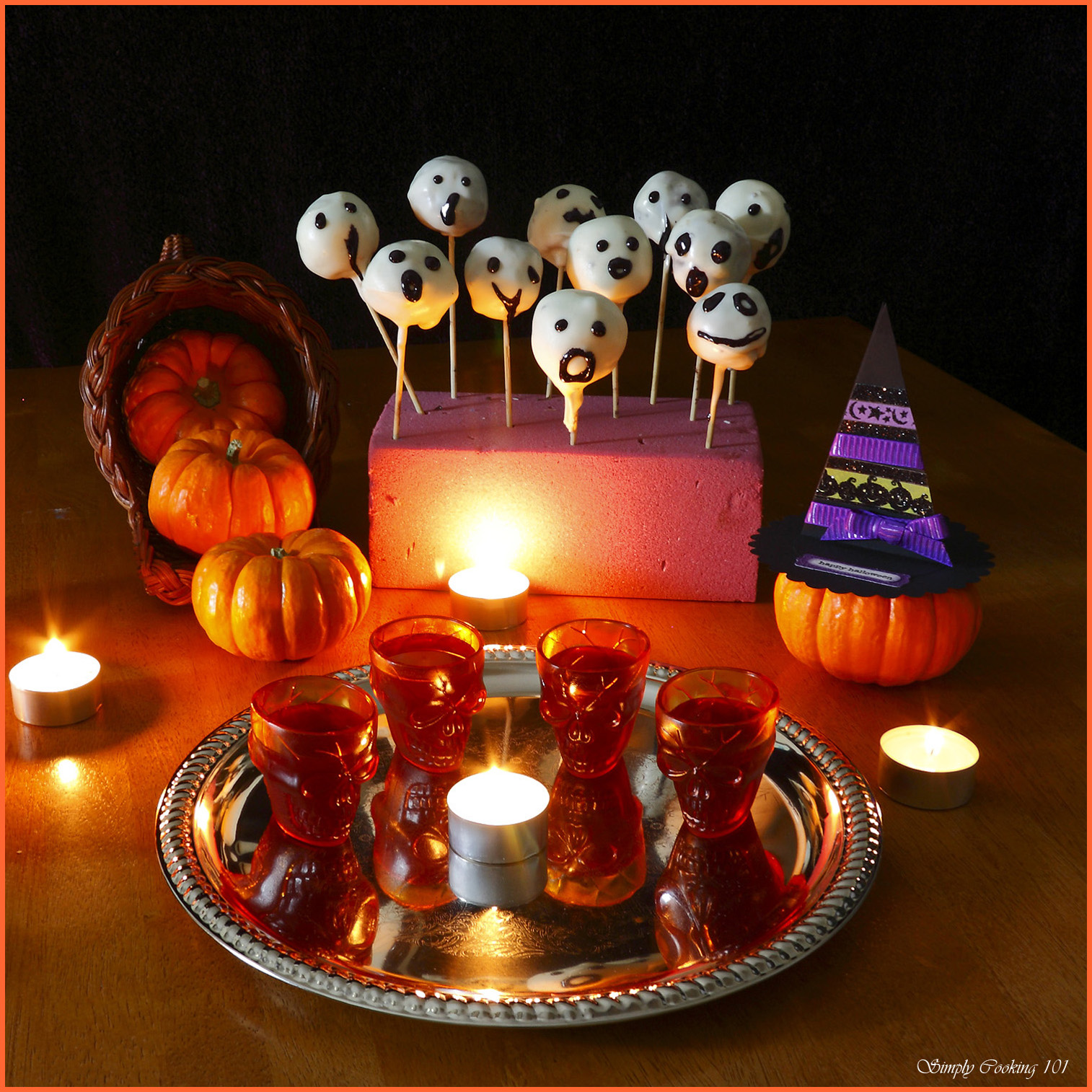 Halloween Cake Pops – Ghosts and Witches Hats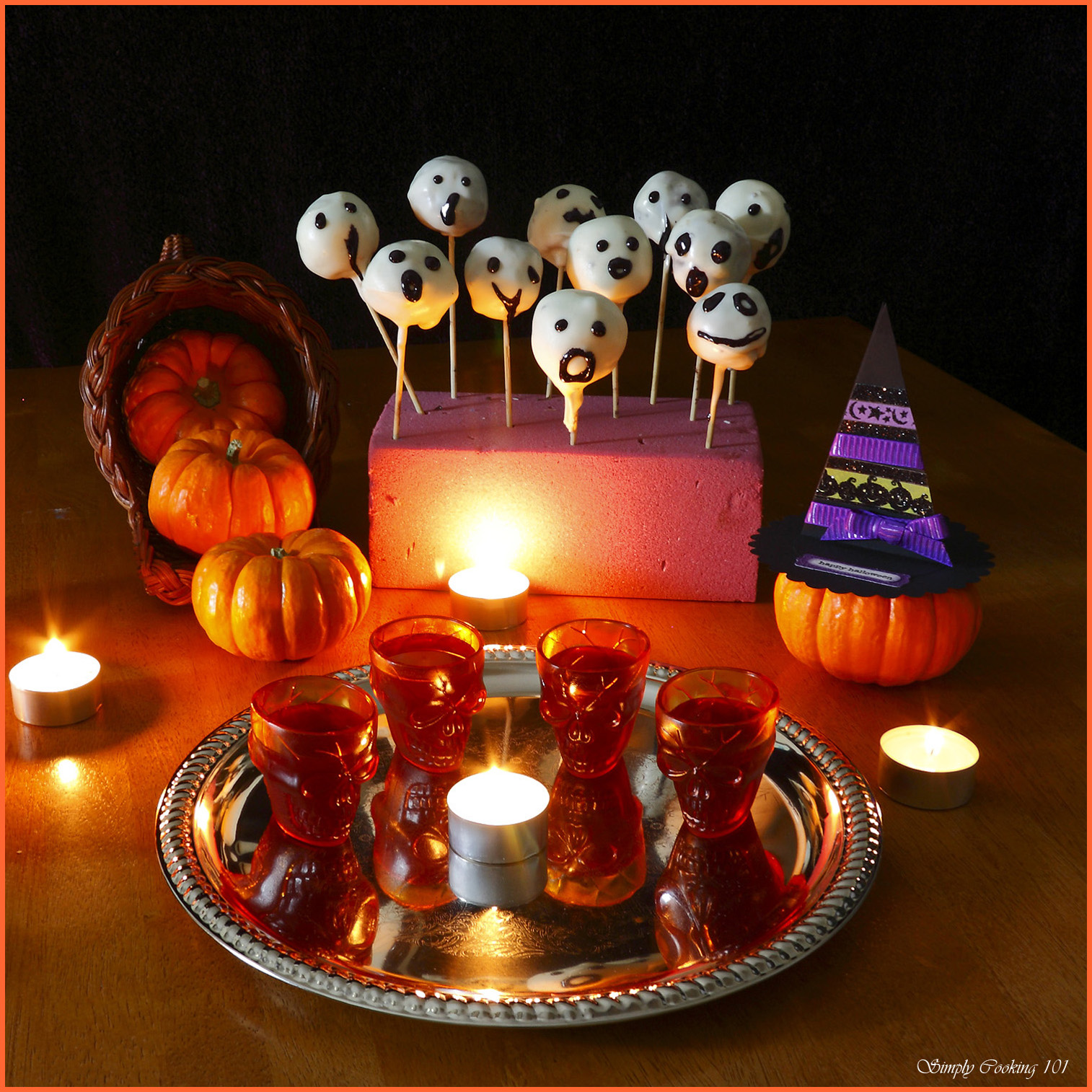 It's that time of year again! I can't seem to get away from the cake pops. I'll spare you from the entire process since I have done them several times before (Brownie Cake Pops on Glo Sticks, Easter Egg Cake Balls, and Chocolate Cake Balls). These are different in only in the fact that I used a mold for the Witch Hats and a little glitter icing to decorate the Ghosts but they are so cute for Halloween especially since my artistic skills are pretty weak so I have to go with the easy things. The ghosts are great because when they turn out goofy I just say I planned it that way and using the mold for the witches hats was also just my speed. My biggest suggestion for the ghosts is that you use a white or very light cake and icing combination because otherwise it will show through the white chocolate. I used a really moist apple cake but even that showed a little.
For the ghosts, I dipped them in white chocolate in a "rustic" way, making them sort of misshapen and drippy, then used some black glitter icing to give them features.
For the witches hats, I used these molds.
After popping them out of the molds onto a cookie tray (which I only really noticed in the pictures is probably past its prime and should be replaced) I added some sticks and put them in the refrigerator for about 1/2 hour to firm up.
After dipping I put them on a table decorated with a mini-oval ceramic bowl filled with crushed Oreos for a coffin, some mini-pumpkins, lots of candles, some little paper witch hats that a friend made and some pumpkin shot glasses filled with a bright red drink.