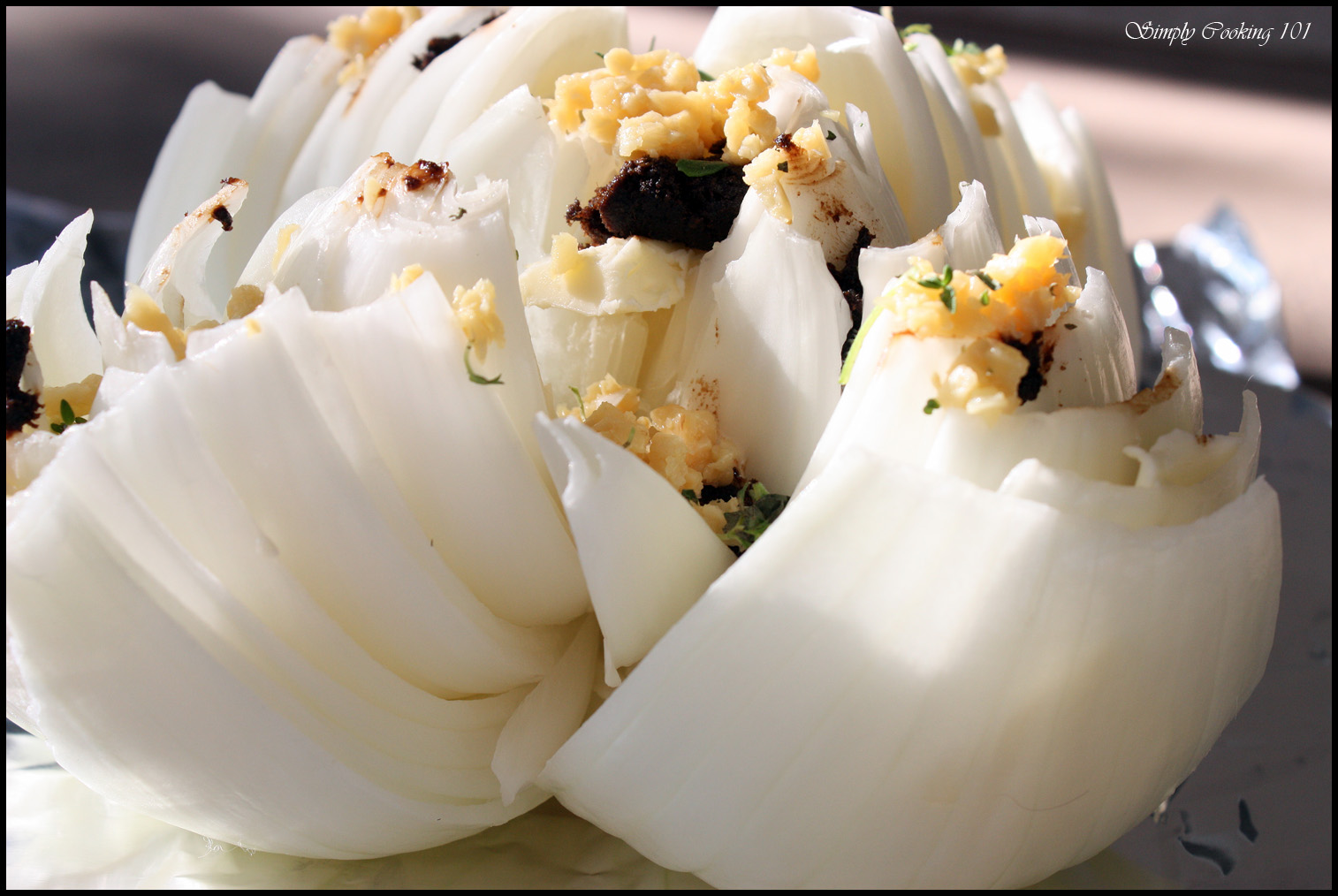 Roasted Sweet Vidalia Onions
I am a picky eater, everyone knows it including me.  Not only that, I'm inconsistent.  Many things I will only eat certain ways – mostly cooked.  I don't like unmelted butter, don't eat too many raw vegetables, especially raw onions and never, never eat meat unless it is completely brown.   (We have a running discussion at my house over what is crispy vs. burnt).  I do however love melted butter and cooked onions, especially if they are really browned.  I can't explain it and have given up trying – that's just me.  These onions are simple, wonderfully soft with lots of flavor and are a great side dish – even good enough to eat alone.
Ingredients:
Large Sweet Onion
1/2 stick butter sliced very thinly
1 teaspoon Better than Bullion or 1 bullion cube
1 tablespoon minced garlic
pepper
Procedure:
Peel the onion, core out a small hole in the middle and cut an X almost through the onion but not quite.
Gently separate the onion and place a pat of butter in the center of the onion and between the "petals".
Place a dab of the Better than Bullion throughout the petals or place the Bullion cube in the center.
Sprinkle the garlic throughout the petals.
Sprinkle with pepper and wrap in foil.  Grill or bake in a 400 degree oven until very soft, about 30-45 minutes.  These could have actually baked and browned a little longer for my taste, but the natives were hungry so they were done enough!