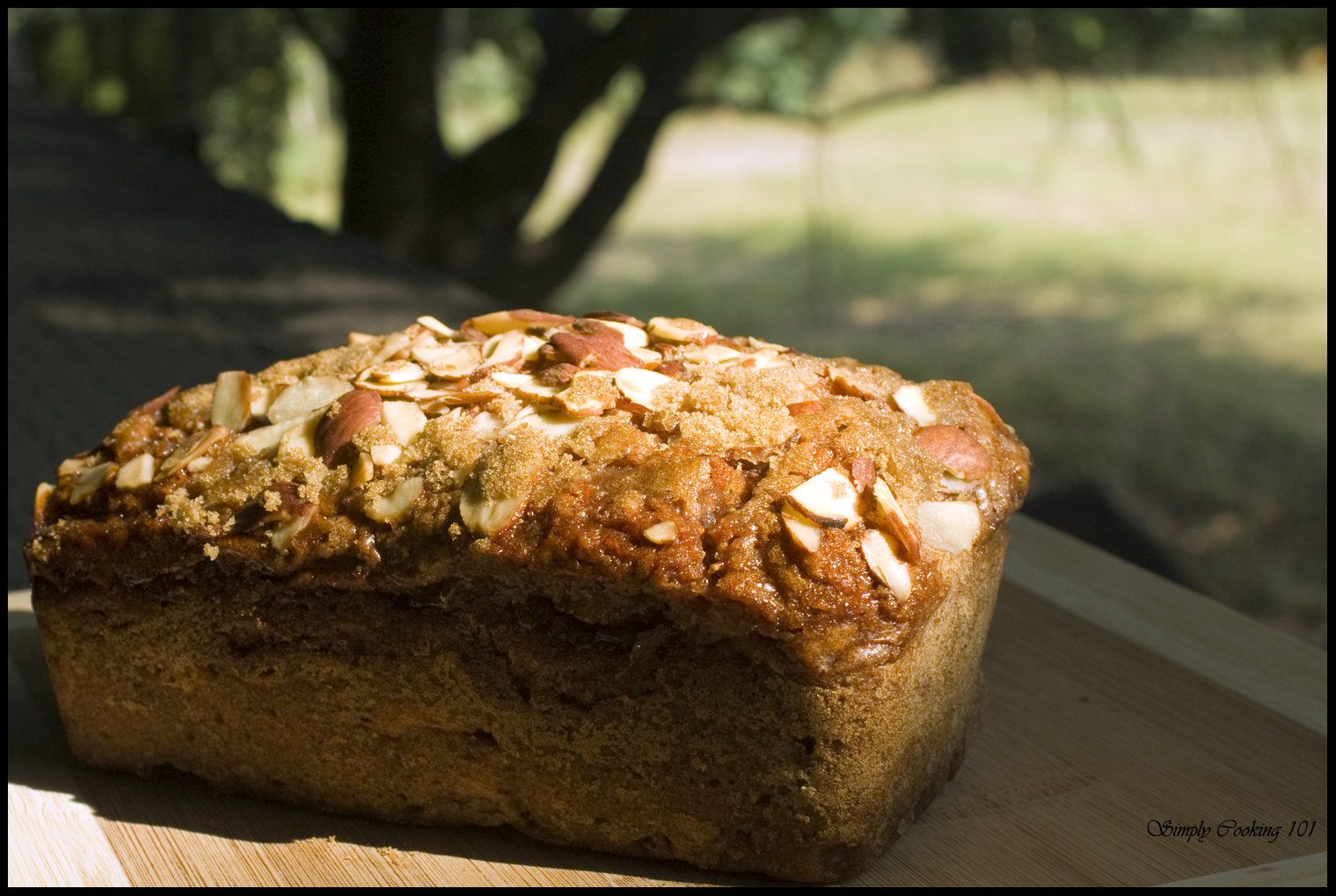 Strawberry Peach Bread and Strawberry Lavender Jam
I know it's been a long time, I've moved to a new job in Dallas so I've been mostly without my kitchen (or any kitchen at all for a while) and suffering some serious withdrawal symptoms. I really miss my big kitchen and all my cooking supplies that just don't fit in my apartment here. I'm going back and forth though, so I do get to visit my stuff!
There is one big advantage to being in Dallas, they have a wonderful Farmer's Market that goes for several blocks. During my first visit, I of course went crazy and bought way too much. I found a spice vendor and since I didn't have any here, I just had to get one of each of my favorites, including some really fragrant lavender, cinnamon and vanilla beans. Then a flat of strawberries and some great peaches, some vegetables . . .
First I made chocolate dipped strawberries, then strawberry lavender jam, then with just a few strawberries and peaches left, I made a bunch of mini-loaves of quick bread. I took a basic recipe and exchanged the sugar for just a little maple syrup to keep it from being too sweet because I topped it with some almonds, brown sugar and some of the strawberry jam swirled in.
Strawberry Lavender Jam
1 lb. strawberries
1/3 cup lemon or lime juice
1 lb. sugar
2 teaspoons dried lavender
1 teaspoon butter
Mash the strawberries with a potato masher if you like chunky or with a hand mixer or blender if you like smooth, add the juice, sugar and lavender and cook in a large pot over medium to high heat stirring occasionally until the temperature reaches 220 degrees and the jam starts to thicken. The butter should keep it from foaming too much, but if too much forms skim it off with a spoon. To test, place a plate in the freezer for at least 15 minutes. Spoon a couple drops of the cooking jam onto the cold plate and see if it sets up. If so, it is ready to use, freeze or can, if not keep cooking sometimes it takes a while.
Strawberry Peach Bread
1 cup oil
3 eggs
1 cup diced peaches
1 cup diced strawberries
¼ cup maple syrup
2 1/2 cups flour
1 tsp baking powder
1 tsp baking soda
3 tsp cinnamon
½ cup strawberry lavender jam
½ cup slivered almonds
¼ cup brown sugar
Mix together eggs, oil, sugar and fruit. Add the flour, baking powder, baking soda and cinnamon. Pour into one large or three mini-loaf pans. Pour the jam on top, swirling it gently with a knife, then sprinkle on the nuts and brown sugar. Bake at 350 degrees for 50-60 minutes.