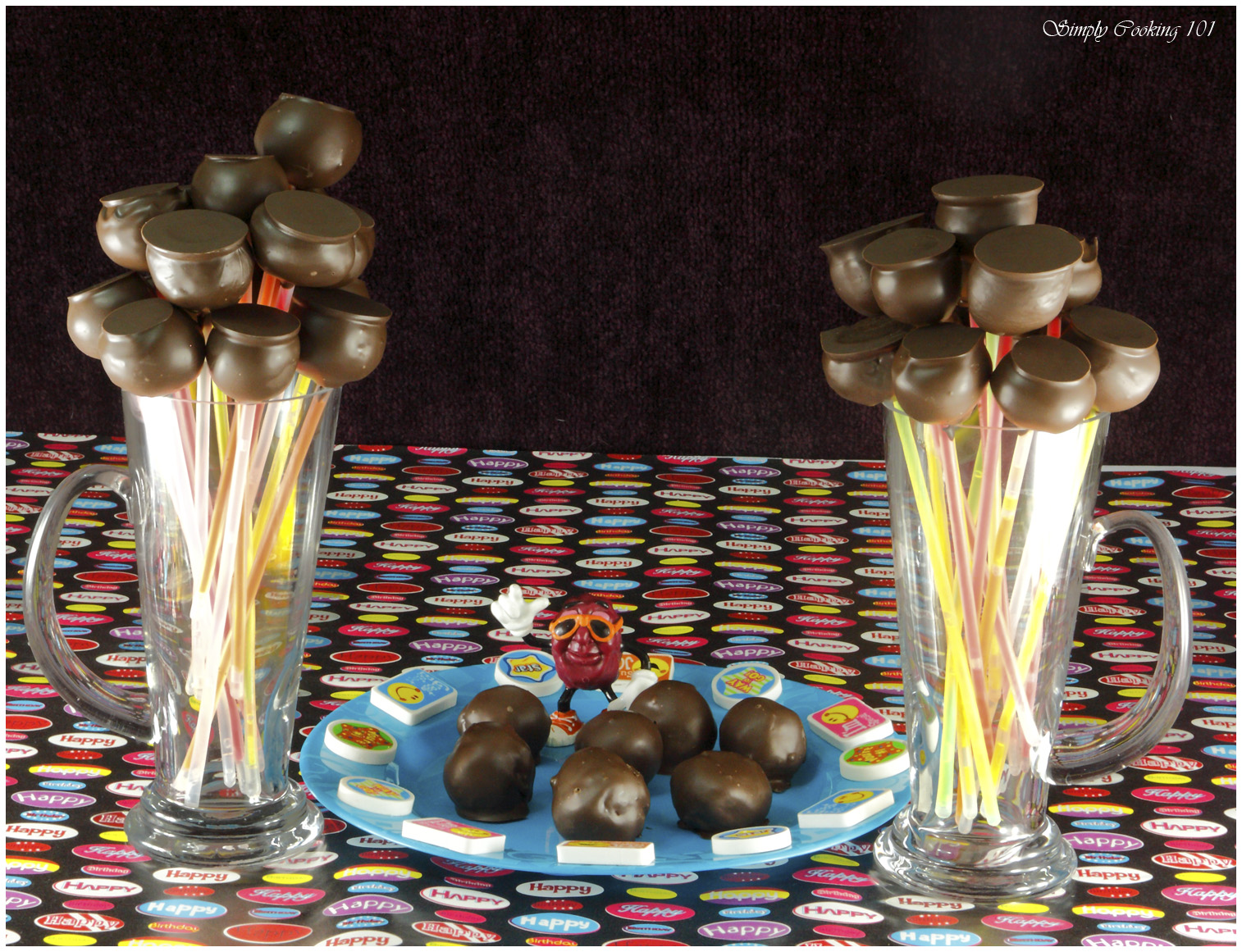 Birthday Brownie Cake Pops on Glo Sticks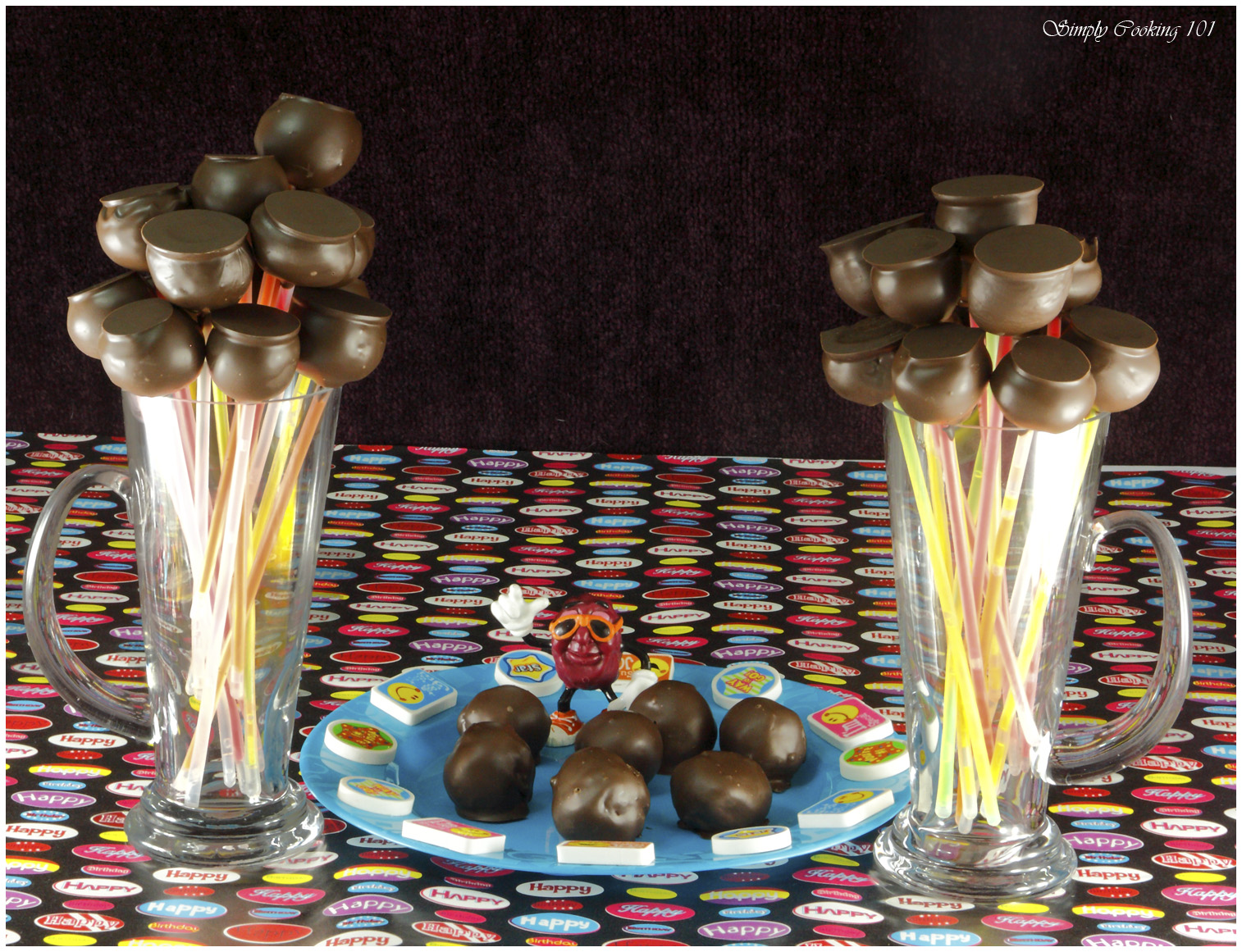 The birthdays just keep coming. This time my friend's son who is fond of chocolate cake pops. I tried sending over white chocolate/strawberry cake ones once and they just didn't make the grade (a polite thanks but next time could you make all chocolate) so we're back to chocolate. I did give a little twist on this one and they may have changed my mind. As I've mentioned before in the past I haven't really understood the appeal of the cake pops, but these were pretty good! Instead of the usual cake and icing for the filling, I made a really fudgy brownie and slightly underbaked it. They didn't even need the icing and the texture was perfect for rolling the balls. Lot's of good quality chocolate in the mix kept them firm enough to dip and the taste was wonderful. To make them special, instead of using regular sticks, I found glo sticks that were just the right size and although I did manage to start a few prematurely glowing, the majority made it just fine and should provide some entertainment after the eating.
I'm not going to go through the whole process of making these but you can refer to my earlier posts on Easter Egg Cake Balls for step by step pictures. Here is the Brownie Tart recipe I used from Ina Garten on the FoodNetwork website. The only change is that I did underbake it by about 5 minutes and didn't use the glaze. I will definitely be making this one again!
Here's how they looked after I rolled them. Notice the neat reflections on the counter!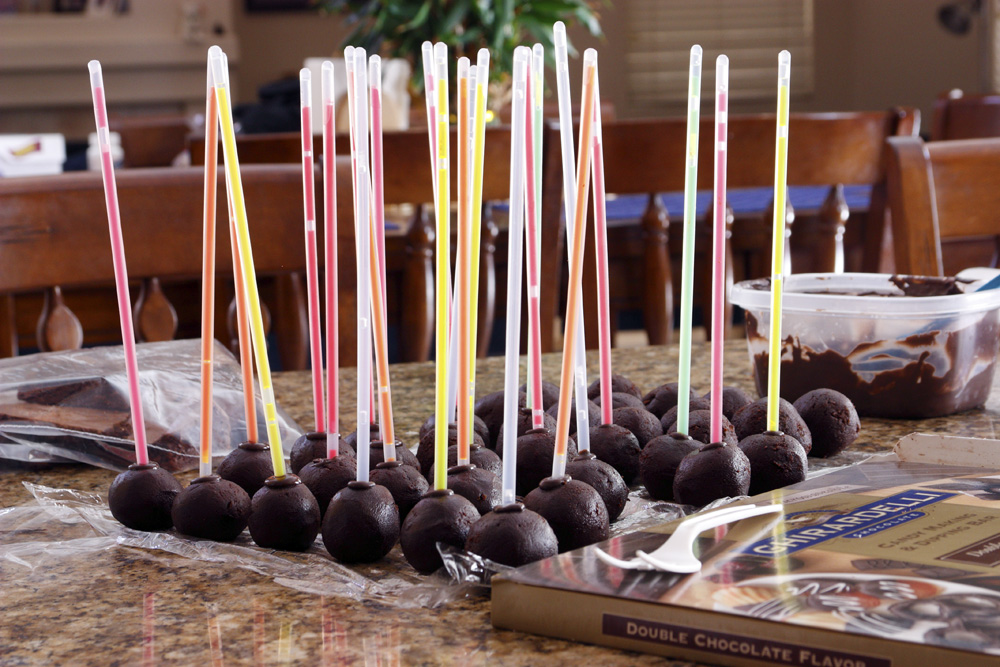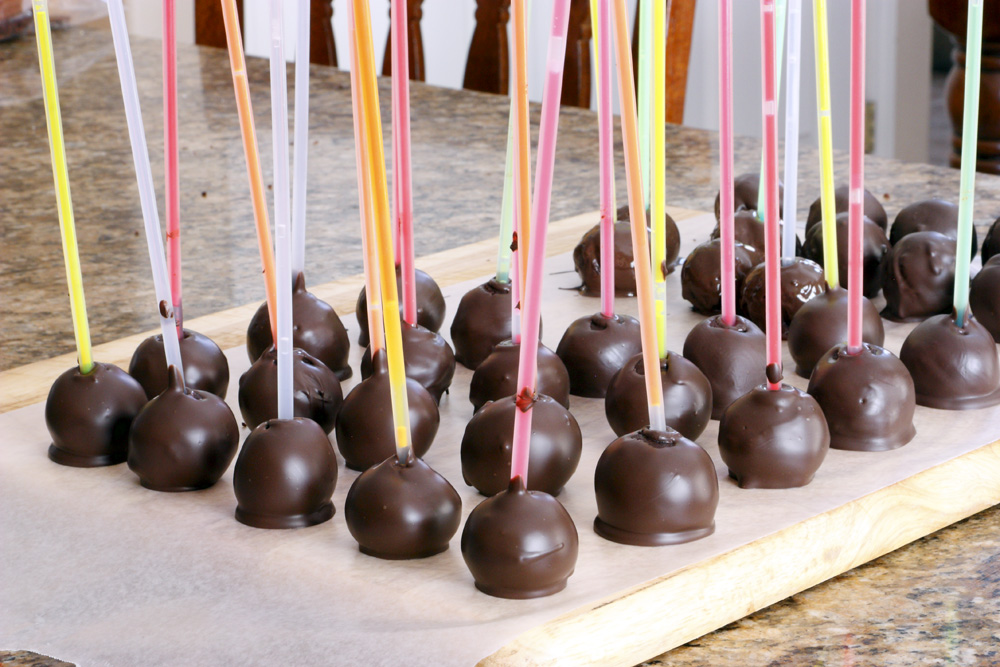 Done!