Flaming Dulce de Leche Cupcakes and mini-bundts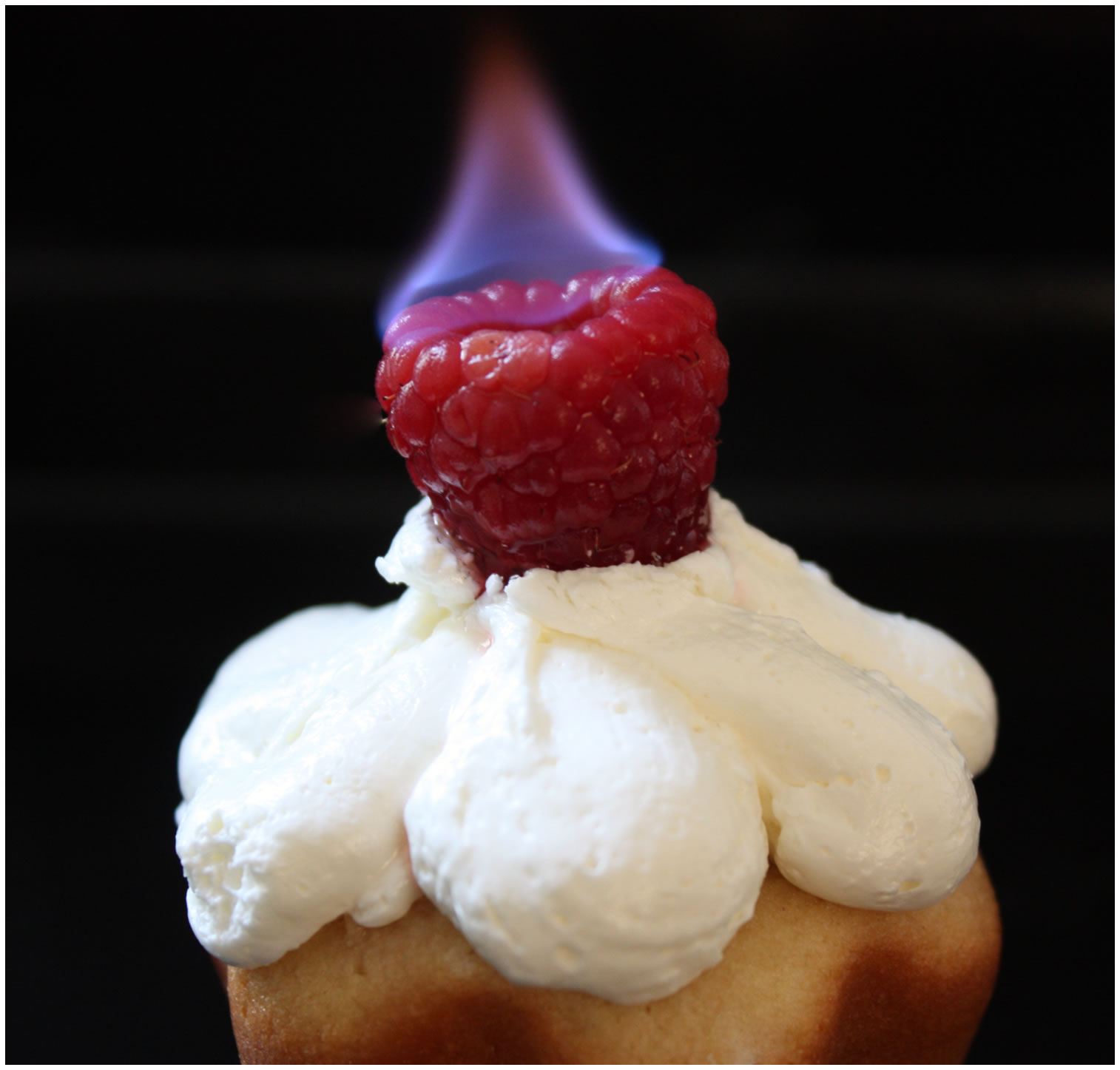 I've been testing ideas for Daughter's college graduation which of course we want to celebrate with the proper decorum (in other words parental glee).  She wants cake balls of course, but I did not want to spend the next week making hundreds of them after realizing that my original plan of making a replica of the OU logo completely of them would take a LOT of cakeballs.  Instead I've decided to add some flaming cupcakes and a cake to act as the white background for the red velvet cakeballs.   I recently saw where someone had used flaming strawberries on cupcakes (here is the post, they were gorgeous and inspiring) and thought that would fun.  I practiced a little on that as well with a few variations using some raspberries, lemon peel and marshmallows (didn't happen to have strawberries and didn't feel like shopping).  They actually all flamed but the raspberry picture came out best so that's the one that is here.  I definitely plan on using the marshmallows again because not only do they flame, you get a roasted marshmallow – I'm working some sort of smores theme.  This cake is one of the several practice recipes I tried for the cupcakes and it worked out great for a Mother's Day treat.  I put them in a couple different pans, some regular, some in a cute little flower shape and some in a mini-bundt pan.  The ones in the flower shaped pan worked the best for icing and flaming and the ones in the bundt pan were best for the full Dulce de Leche treatment.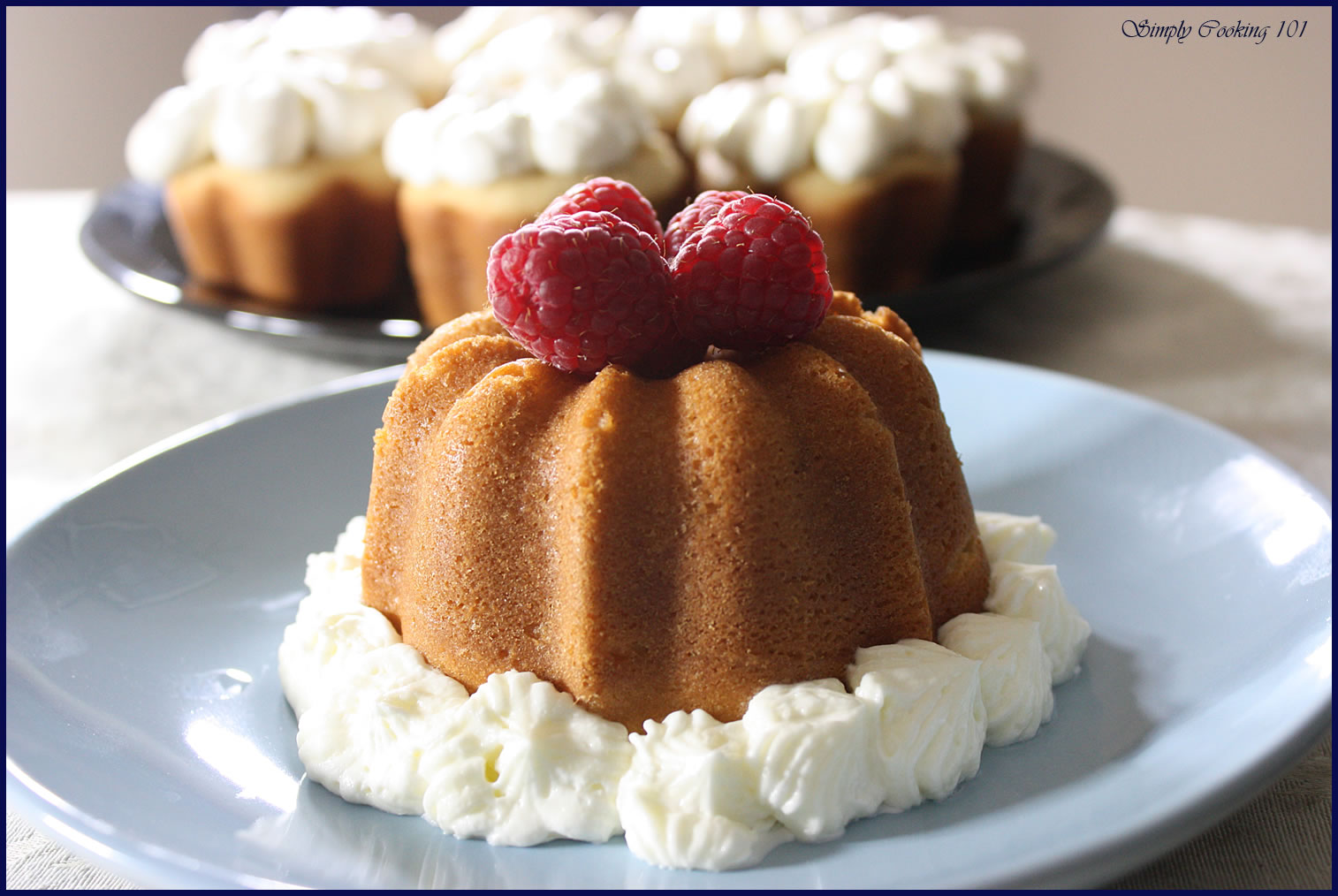 The cupcake recipe is a nice mild caramel flavor but when you add some Dulce de Leche syrup (or you could use caramel syrup) and toasted pecans it is amazing.
The recipe for the cake is:
1/2 cup butter, softened
4 oz. cream cheese, softened
1 1/4 cups sugar
3/4 cups brown sugar
4 large eggs
1 teaspoon vanilla extract
3 cups all-purpose flour
1 teaspoon baking powder
1/2 teaspoon baking soda
1/2 teaspoon salt
1 cup sour cream
Pre-heat the oven to 350.  Add the butter and cream cheese to the mixing bowl and beat until well mixed without lumps.  Add the sugars and beat until light and fluffy.  One at a time add the eggs, then the vanilla.  In a separate bowl, combine the dry ingredients, then alternate adding the dry ingredients with the sour cream, beating until blended.  Spoon into lightly greased muffin/mini-bundt pans and bake for 13-15 minutes.  Cook pans on wire racks 5 minutes, remove from the pans to wire racks and cool completely.
Use your favorite icing (I used Swiss Meringue Buttercream from Epicurious) for some, leaving others plain, pouring the caramel syrup over them with some toasted pecans.
To make the flaming ones, you will need an alcohol that is at least 80 proof (I tried Grand Marnier, vodka and uzo as tests and they all worked) and some nice large raspberries (you can do one or more per cupcake).  I found that soaking the raspberries in the liquor in a small cup for a few minutes helped the flame last a little longer as it doesn't burn long so you have to work quickly.  Make a small dent in the center of icing (to hold the raspberry) then refrigerate the cupcakes for a while so the icing is firm.  When you are ready to present them,  place the soaked raspberries in the center of the cupcakes, fill the raspberries with liquor (I found that putting the alcohol in a small squeeze bottle made it much easier to fill them) and immediately light.
Final graduation post to come soon!