White Five Cheese Pasta Shells with Ham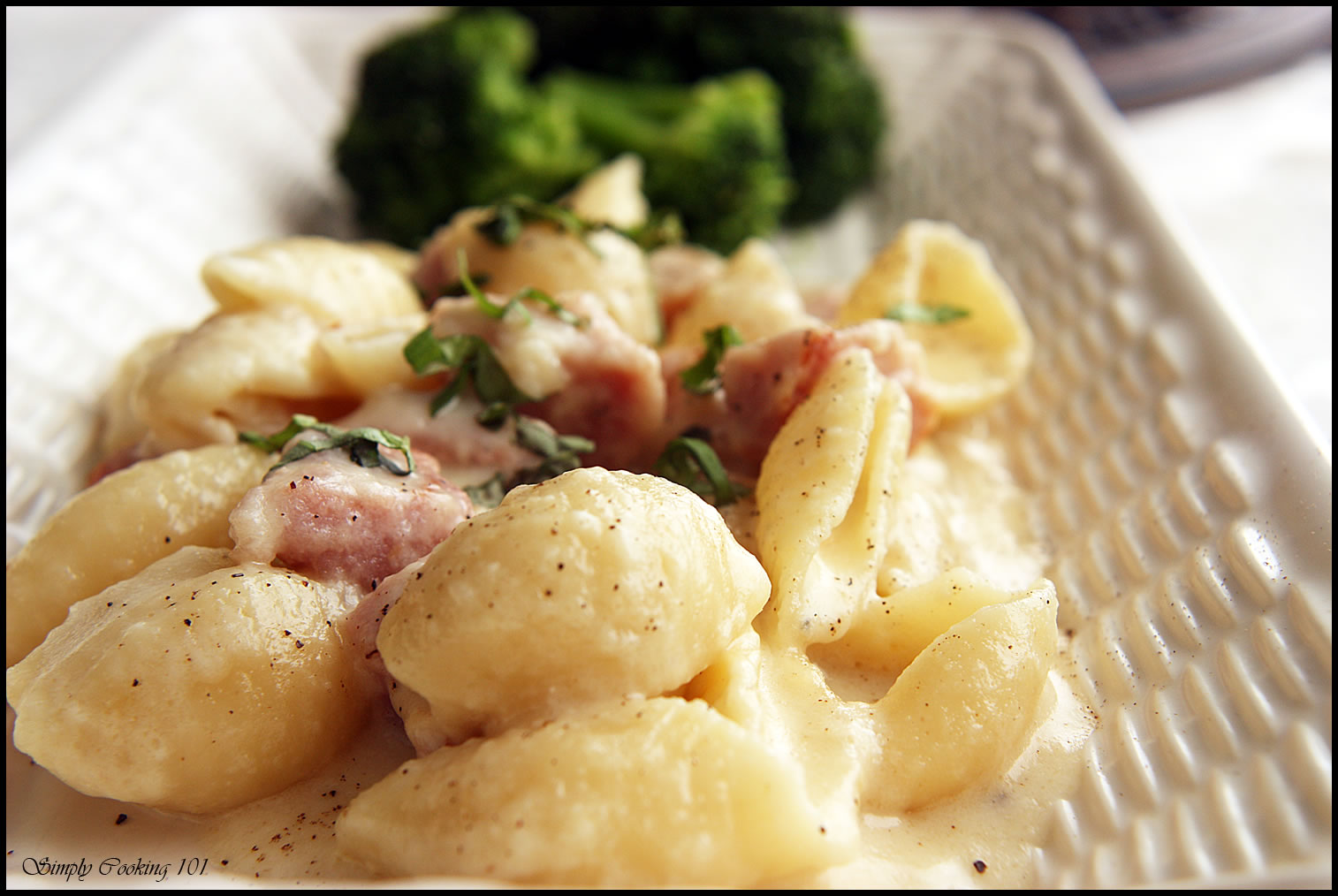 Of course we had ham for Easter and with everyone gone home and just the two of us, there was a lot of leftover ham!  There is always freezing, but first I pretty much use it until we can't stand anymore.  This week I've made ham and eggs of course, Ham and Lentil soup, which was delicious(and will be posted another time) and today I made White Five Cheese Pasta Shells with Ham.  I had some leftover cheese sauce but if you don't happen to have some made, here is the recipe I use for my white cheese pasta sauce.  I made it just a little differently, not baking it for as long to keep it more "saucy" and after taking it out of the oven I stirred it and added some steamed broccoli (or you can serve the broccoli on the side).  This recipe is for 4-6 servings, I only made half for us so it will be more than it looks in the pictures.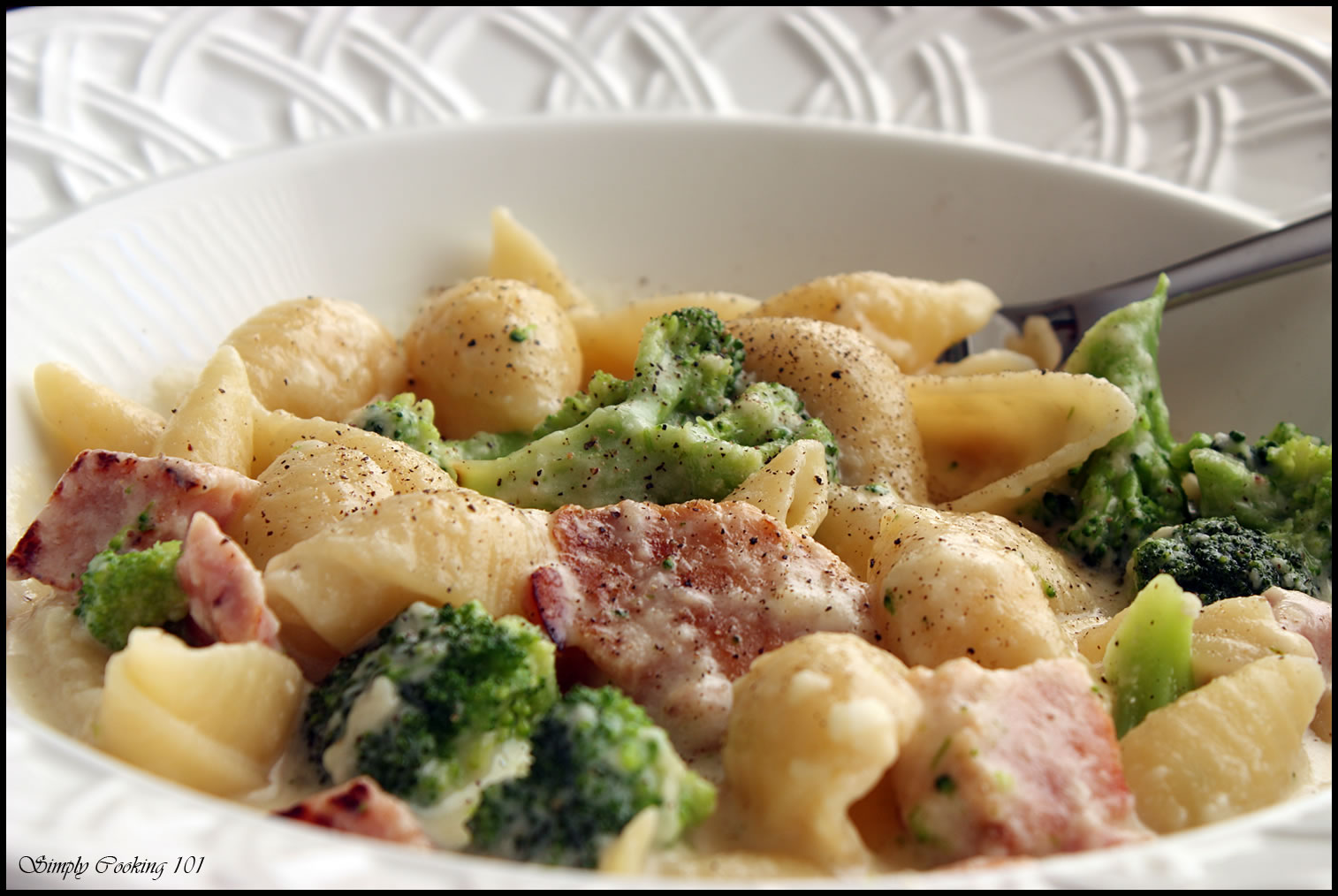 Ingredients:
1 lb pasta shells
1-2 cups cubed ham
1/2 cup shredded Parmesan cheese
2 cups broccoli
Procedure:
Make or heat the sauce in the microwave for about 1 minute just so it will pour while the pasta is cooking according to the package directions.
Fry the ham in a heavy skillet until nicely browned.  You can skip this step, but I like the flavor it adds.
Add the drained pasta, ham and sauce to a baking dish and mix well.  Sprinkle the cheese on top.
Bake for about 20-25 minutes, just until the cheese starts to melt.  Remove from the oven and stir to mix well.
Cook the broccoli covered in the microwave for 3 minutes and mix into the pasta (or serve with broccoli on the side).