Girlie Birthday cupcakes: Part II chocolate/maraschino cherry regular and minis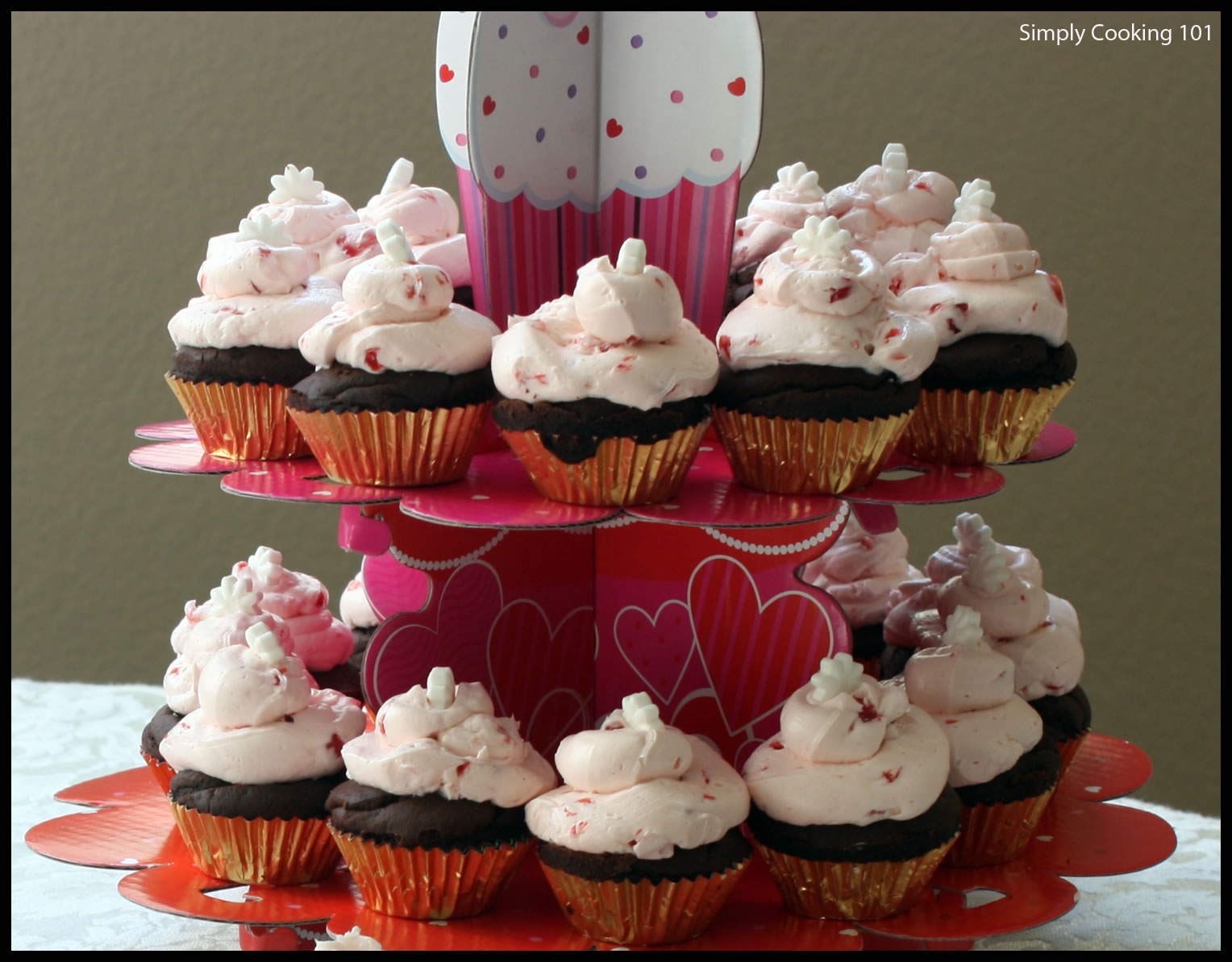 As promised, here is the second half of the Girlie Birthday Cupcakes – the chocolate/maraschino cherry cupcakes and minis.  As I mentioned in Part I I  modified and combined several recipes.  For these, I used the Martha Stuart's Strawberry Buttercream modified into Maraschino Cherry Buttercream and  Sour Cream Chocolate Cupcakes from Betty Crocker.  The minis turned out to be my favorite, they were like a chocolate covered cherry with icing!
First the cupcakes:
I followed the Betty Crocker recipe but added 1/4 cup coco powder to the mix to increase the chocolate flavor.
To prepare the cupcakes, I put a cherry in each cupcake wrapper in both the regular and min size.
Fill the minis  to the top so you get a nice dome and cover the cherry.
Fill the regular size 2/3 full, then add another cherry on top.  The cupcakes will bake around it making a nice center.
Cool completely before icing.
Next the icing:
Following the recipe for  Martha Stuart's Strawberry Buttercream replace the mashed strawberries with 1/2 cup drained and chopped maraschino cherries – don't use the juice.
Starting with the egg whites and sugar here's a quick way to make a double boiler using the mixer bowl that eliminates washing an extra pot (which I thought of after I made the strawberry batch)
Cook the egg whites according to the directions, then whip
Gradually add the butter a chunk at a time
Finish up by adding the chopped cherries.
I decorated the minis to look like little ice cream cones with a small candy on top and the full size cupcakes to resemble flowers by piping the icing around the center cherry and adding some little green candies for the leaves.