Holiday Gifts – David Rocco's Pesto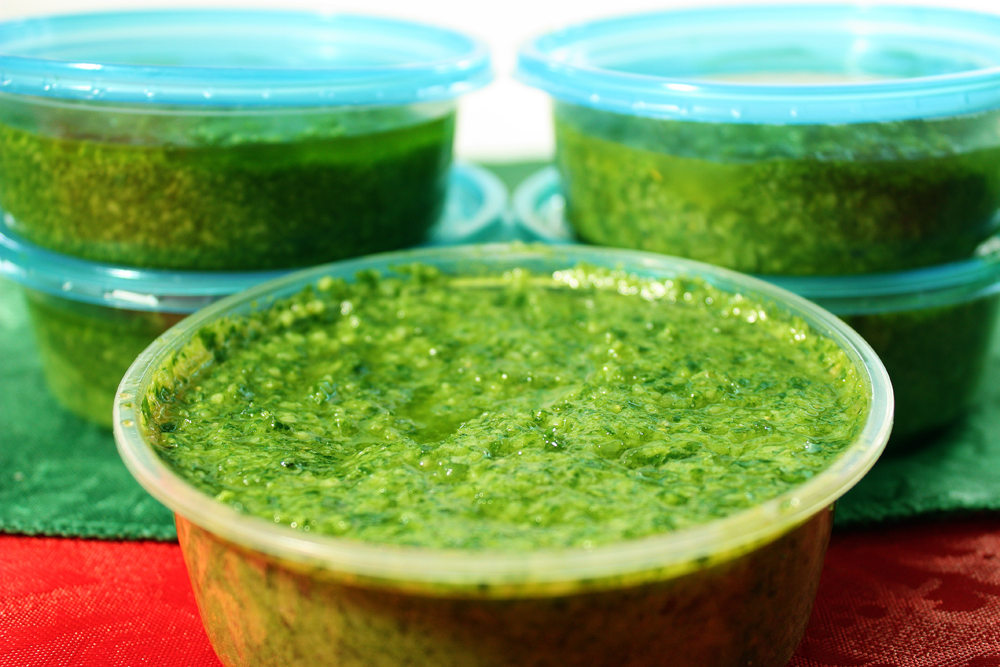 Here's a great, simple recipe for pesto from David Rocco.  Once you've made the recipe, place it in festive jars or plastic tubs for gifts (keeping a few for yourself of course).  In case you haven't noticed, I like David Rocco and if you haven't had the chance to watch his show on the Cooking Channel you really should.  It is not the typical cooking show.  He travels around Italy and cooks with lots of different people in their kitchens and restaurants as well as his apartment.  You get to see a lot of scenery and interesting people with some  Italian history, not just a studio kitchen.  His recipes are simple and delicious and generally quite traditional.
The pesto will last well in the fridge, or can be frozen.  Adding equal measures of the pesto to heavy cream (1 cup to 1 cup for a pound of pasta) makes a wonderful quick pasta sauce.  Just warm the cream and pesto in a saucepan while you cook the pasta, then serve with extra cheese.  You can also add some leftover chicken, chicken strips or shrimp.