Homemade Butter Pecan Ice Cream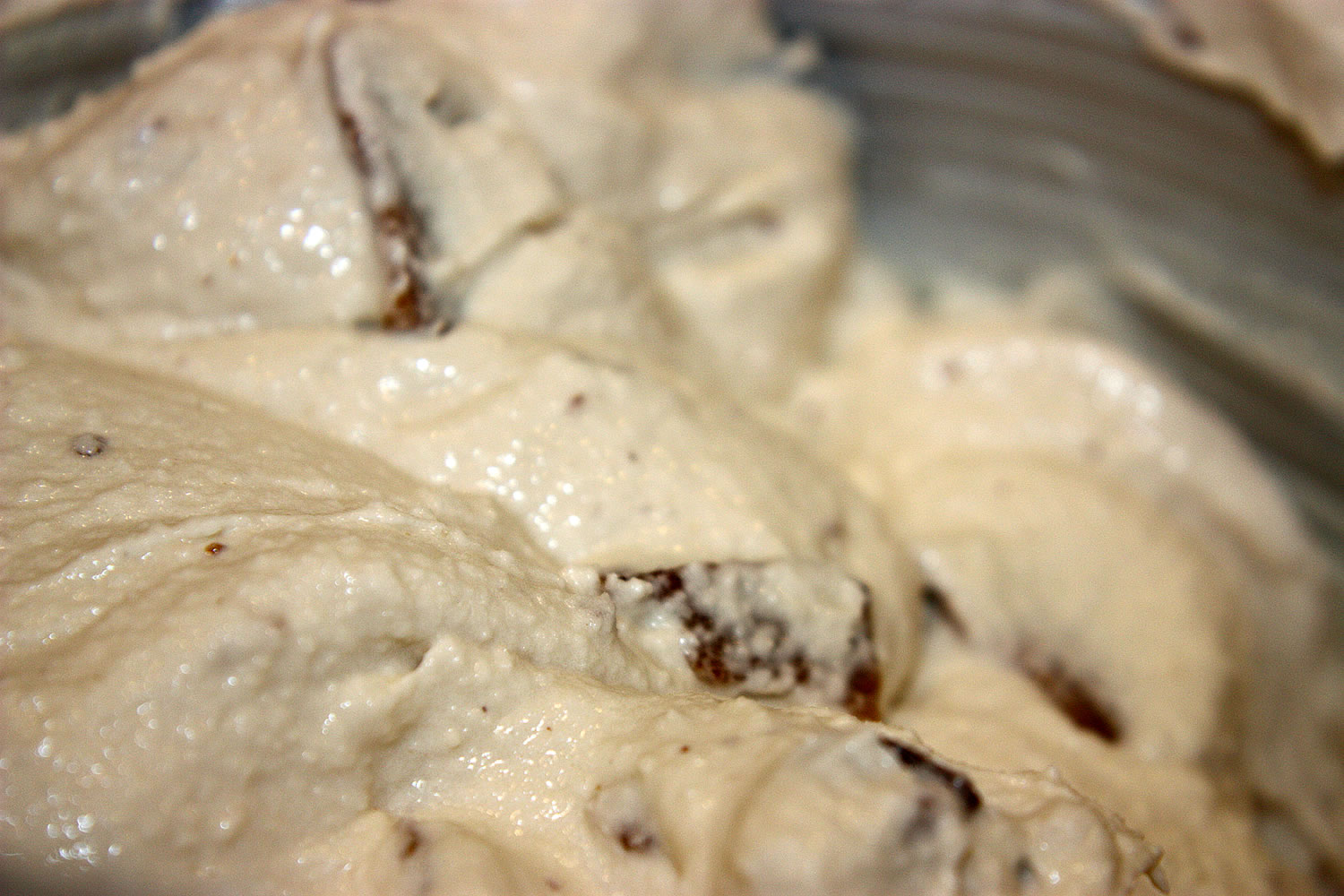 Many people think only of ice cream in the warmer months, but as a child, my dad occasionally made it in the winter, with snow and the old-fashioned hand crank machine.  Of course, living in the desert now, there isn't much snow and I have a nice electric model but I still love home-made ice cream.  Butter Pecan is generally my favorite flavor, but for some reason I have never made it, usually opting for some type of fruit or a plain vanilla batch.  This time, a friend requested butter pecan so I gave it a try and it is now my very, very favorite.  It is easy and by caramelizing the pecans almost like a brittle, they are sweet and crunchy.  This recipe  for Butter Pecan Ice Cream from Better Homes and Gardens is definitely a keeper!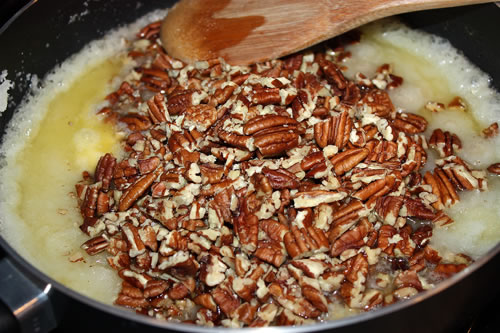 You start by caramelizing the pecans. Butter, Sugar and Pecans, what could be better?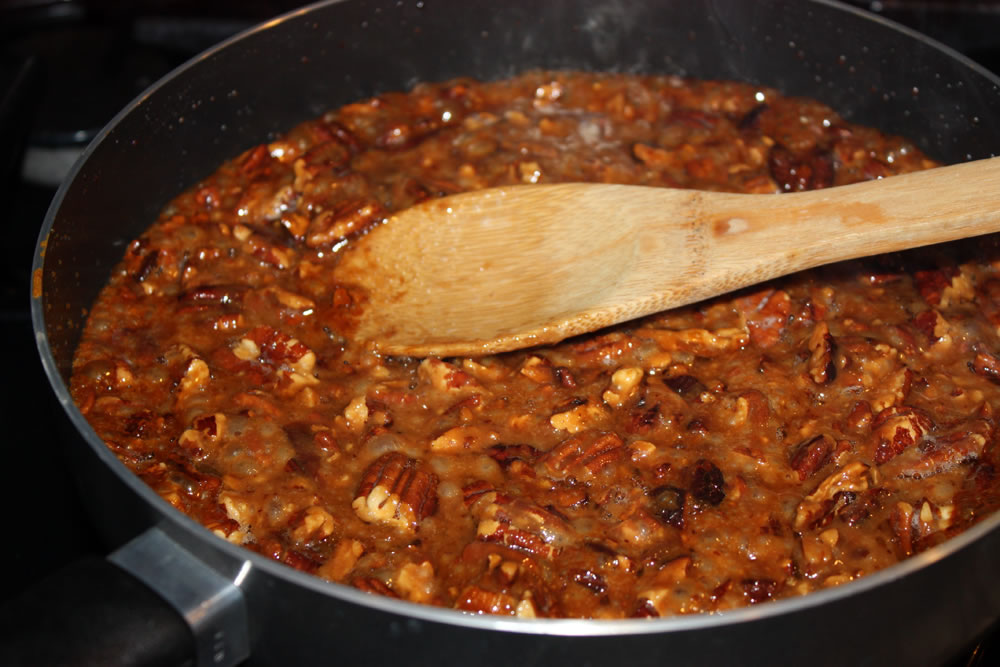 Cook until the sugar is thick and caramlized.  Then pour it onto the foil to cool.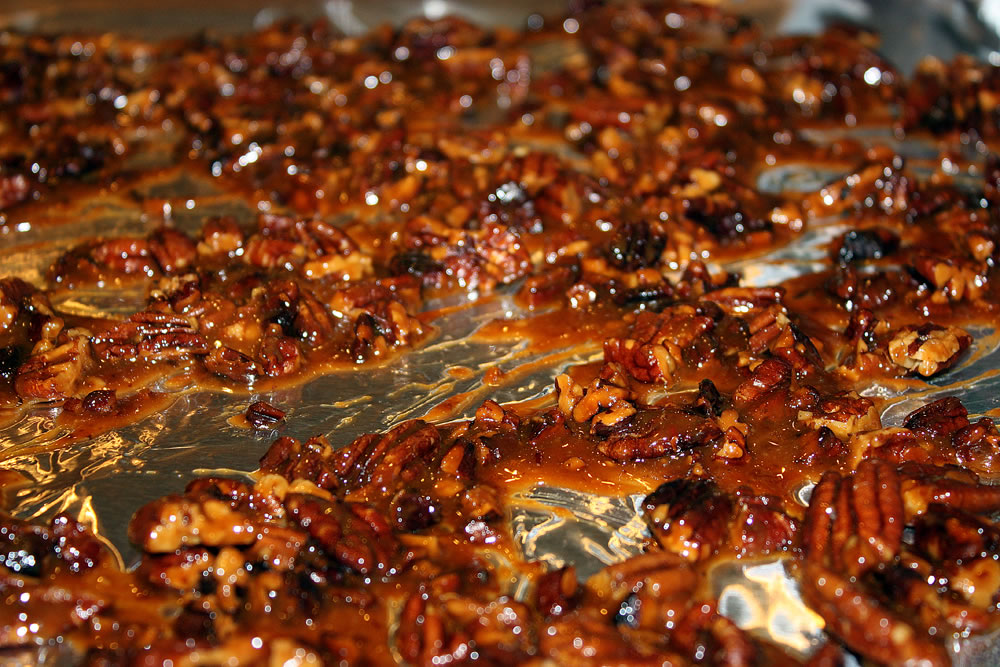 Then you make the ice cream, crushing up the pecans and putting them in at the end of the churning.