Lemon Cheesecake Custard with Cherry Compote and Cherry and White Chooclate Shortbreads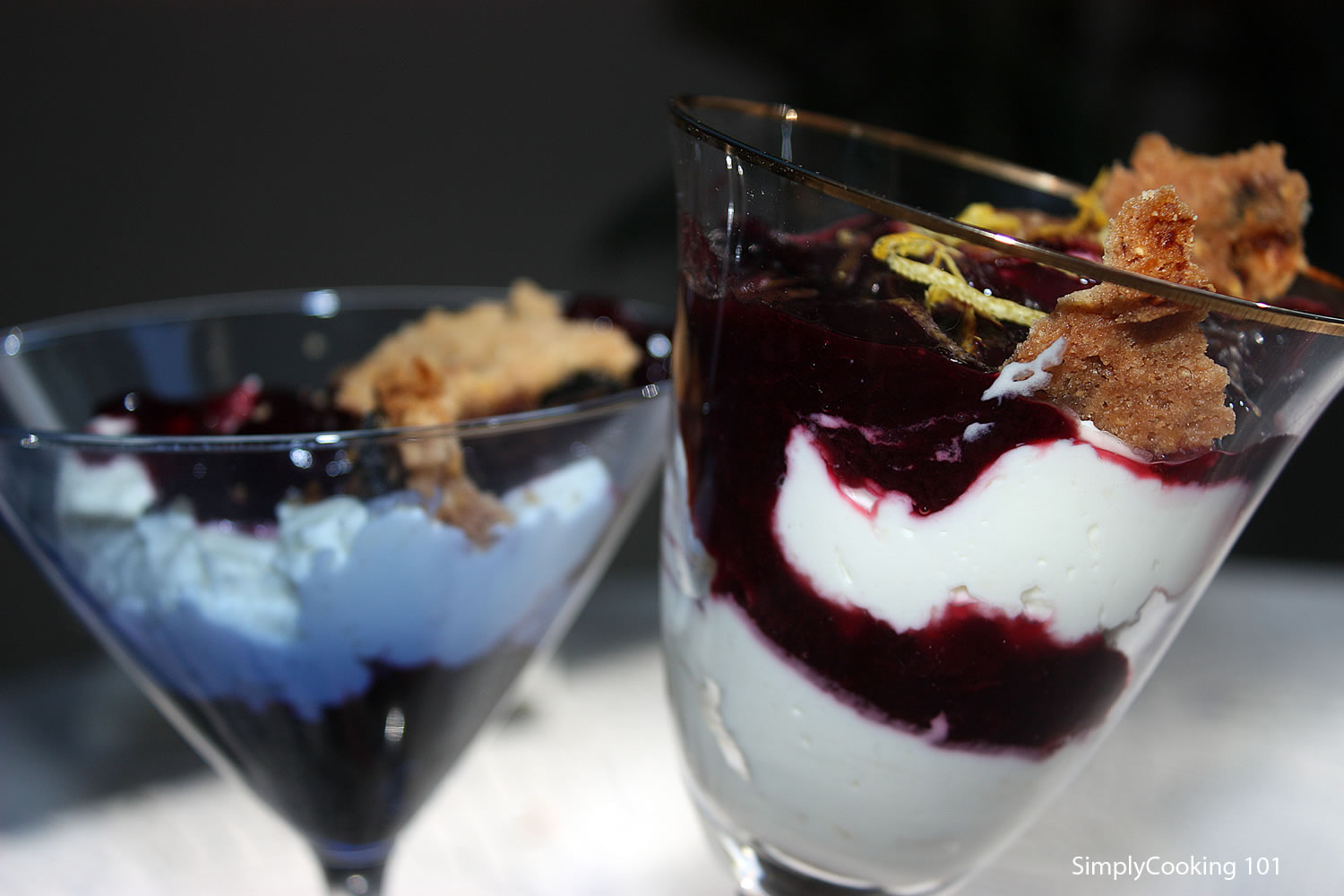 This dessert was inspired by a recipe I saw in Food & Wine magazine, Lemon-Blueberry Cheesecake Parfaits.  My kids are not big fans of blueberries and red seemed like a better holiday color, so I substituted dark sweet cherries.  I also decided to use the Cranberry & White Chocolate Shortbread recipe from the Joy of Baking with dried cherries instead of cranberries.  I considered using cranberries instead of the cherries and think that would also work really well.  I especially like the cheesecake custard I can think of a lot of things it would go with and will definitely make it again!
Step One, get the recipes for the cheesecake custard and the shortbread cookies.
Step two:  Make the shortbread cookies according to the recipe substituting whatever dried fruit you prefer.
Make the rest of the recipe for the cheesecake custard, again using whatever fruit you choose. 
It makes a beautiful presentation.