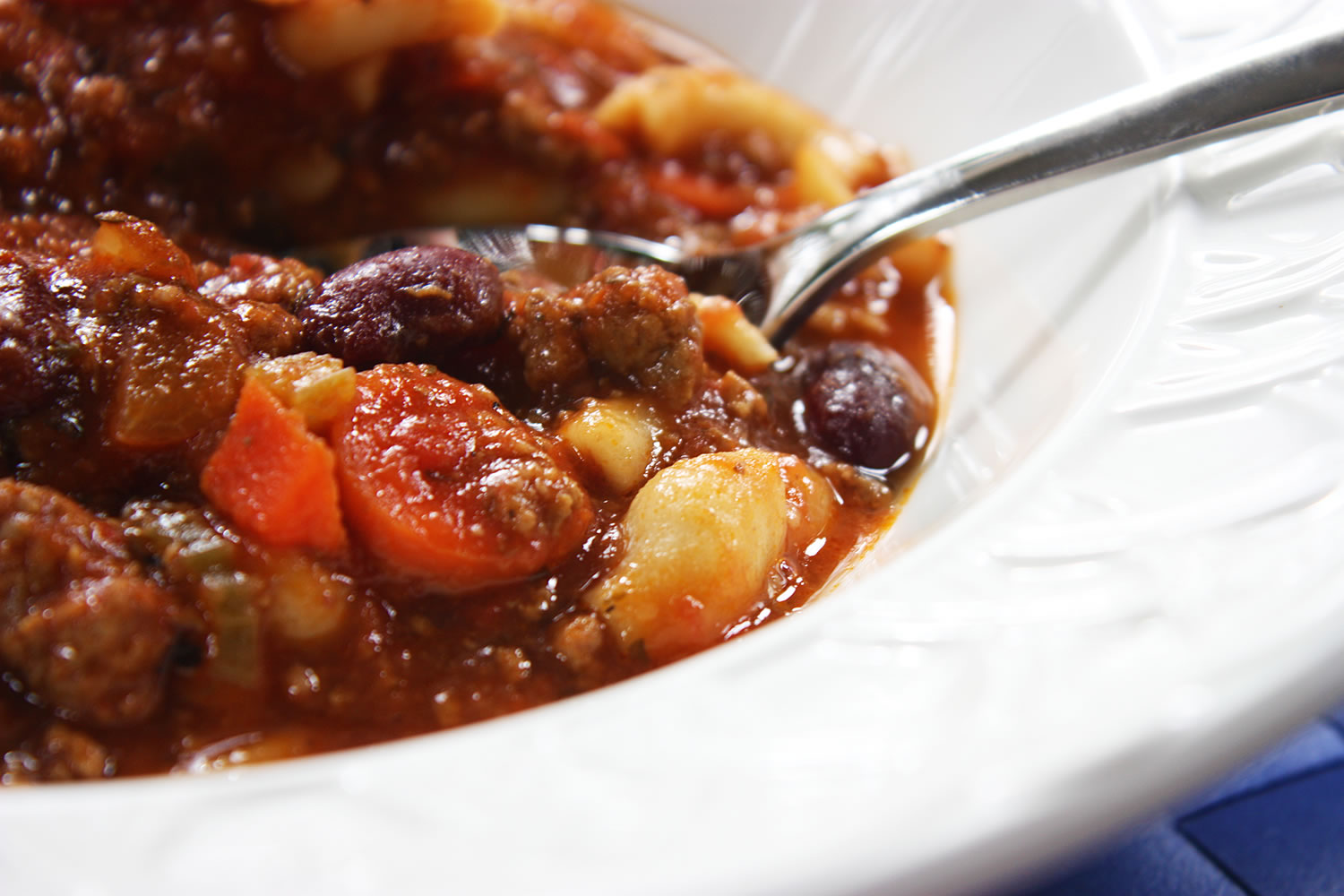 Even though I know it isn't very authentic I really enjoy the Olive Garden's soup and bread sticks lunch, which led me to make my own version of the soup at home.  Of course it isn't exactly the same as I tend to make my soups more substantial to the point they are often mistaken for stews.  It was very tasty and a great start to my penne with vodka sauce meal although I have adjusted the recipe a little because after the soup, everyone was too full to eat much of the pasta so I added some extra liquid to thin it out.  It freezes really well, so I made the usual gigantic batch and sealed the rest in several packages for later.  (I have learned my lesson and am now much more careful about labeling as it is amazing how similar things look once they are frozen.)
Here's the recipe:
Ingredients:
3 TBS olive oil
3 lbs ground beef (you could use 2 pounds but I live with the meat-eaters so I go with 3)
2 medium onions chopped
3 celery stalks chopped in a small dice
6 carrots chopped in a small dice
4 cloves garlic minced
1 large can (102 oz) crushed tomatoes
1 6 oz can tomato paste
2 cups red kidney beans
2 cups white kidney beans
8 cups beef stock
4 cups tomato juice
2 cups water
1 TBS Italian seasoning (or 2 tsp oregano and 1 tsp basil)
8 ounces small shell pasta
Procedure:
Sauté the ground beef until it starts to brown, add onions, carrots and celery and simmer for about 10 minutes until the vegetables are soft.  Add the garlic and cook for another minute, then the crushed tomatoes and tomato paste, simmering for another 10 minutes.
Drain and rinse the beans, then add the remaining ingredients to the pot and simmer for about 45 minutes.  If you like a longer simmer (I like to let it go for several hours) don't add the pasta until about 45 minutes before serving or it will get soggy.